Watch Doc Martin Season 10 on ITV Hub from Outside the UK
Want to watch British TV from anywhere?
Simply install the Beebs extension
Get Beebs for Chrome

Doc Martin will return to ITV Hub in early 2022, with 8 new episodes. Here's how you can watch all the episodes when they come out.
Martin Clunes will return as the Doc Martin for a tenth and final season of television. The series has avid fans both in the UK and throughout the world.
However, sadly, audiences will finally have to say goodbye to Doc Martin Portwenn after sixteen years. Fans will get 8 more episodes of Doc Martin which will come to television screens and devices in early 2022.
If you want to be able to tune in to watch the final season of Doc Martin on ITV One, simply install Beebs. No matter where you are in the world, you'll be able to stream every episode on demand via ITV Hub.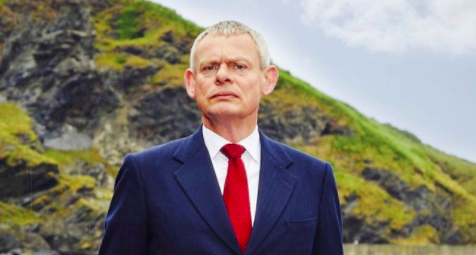 ---
How to stream full episodes of Doc Martin on ITV:
Once Beebs is locked and loaded into your browser, you will be able to stream ITV player on demand. Just be sure to register to ITV Hub (takes 3o seconds using this guide).
This is an easy way of streaming Doc Martin from places like the USA, Canada, Australia, Ireland, or anywhere you may be living.
---
When does Doc Martin season 10 go to air on ITV?
Solid information from ITV has been lacking. Filming of their hugely popular drama was delayed until mid 2021, so a 2022 release date is now planned.
We will update the blog post as soon as we know the exact premiere date for Doc Martin series 10.
Check out Martin Clunes on ITV Hub
Martin Clunes can be seen doing an incredible job as the DCI Colin Sutton in Manhunt The Night Stalker. The true crime drama is a four part drama based on the real life story of the police pursuit of a notorious serial burglar and rapist, whose 17 year reign of terror left thousands of elderly people in south east London living in fear.
The series will be available to stream on ITV Hub from September 20 2021 for a limited time, so be sure not to miss it before it disappears.
Want to watch British TV from anywhere?
Simply install the Beebs extension
Get Beebs for Chrome