Alternative to BBC Select: Watch More British Documentaries in USA and Canada
Want to watch British TV from anywhere?
Simply install the Beebs extension
Get Beebs for Chrome

The BBC launched a new streaming service in North America: BBC Select. Here's a rundown of what the service offers. Plus, we reveal a superior alternative.  
Television doesn't get much better than what's offered by the BBC. Whether it's the hard hitting dramas, live sport, acclaimed documentaries or news and current affairs, the BBC offers a broad and dynamic range of programming that hits every mark.
Yet, the issue for American and Canadian households has always been that the BBC has never been fully accessible in its full glory. These days UK programming is fragmented across many different platforms or they are completely unavailable.
And, in another blow, it seems like NA households will need another British TV subscription to view documentaries by the BBC with the recent launch of BBC Select.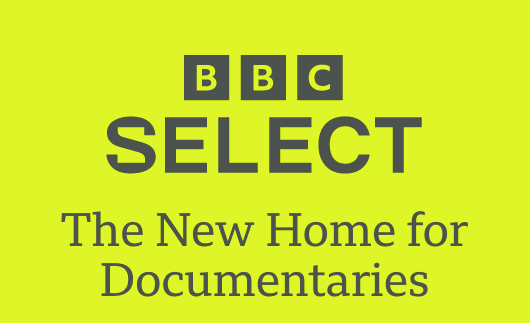 What is BBC Select?
"BBC Select is a brand new streaming service featuring hundreds of critically-acclaimed documentaries. From politics and culture to history and travel, you'll find many programs never seen before in the US and Canada."
How much does BBC Select cost?
According to a press release the BBC Select will cost $4.99 a month. The streaming service will be available on Amazon Prime Video Channels and the Apple TV app.
---
So, it's 5 dollars a month just for documentaries... Here's something better!
How about access to all of the content from the BBC including TV shows, movies, live sport, news and documentaries? Well, that's what you get if you subscribe to Beebs! Here's how you can sign up:
1. Start by using Chrome Browser

---
The Full British Streaming Service
Here is a list of just some of the many documentaries you could stream right now on BBC iPlayer from Canada and the USA.
Planet Earth II
Lance
When Bob Marley Came to Britain
The Price of Gold
Louis Theroux: Shooting Joe Exotic
Louis Theroux's LA Stories
Reclaiming Amy
The Battle for Britney: Fans, Cash and a Conservatorship
---
In addition to the documentaries available to Beebs subscribers, we've listed a few UK shows that are on demand to watch right now on BBC iPlayer from USA and Canada.
Doctor Who
Eastenders
The Serpent
Normal People
Rhu Paul's Drag Race UK
I May Destroy You
Line of Duty  
Keeping Faith  
Unforgotten  
His Dark Materials  
Need we go on? The BBC iPlayer has a terrific collection of TV shows and films to stream that we could keep on listing more and more. Consider Beebs over BBC Select if you want to stream a better variety of English TV shows and documentaries.  
Want to watch British TV from anywhere?
Simply install the Beebs extension
Get Beebs for Chrome