Where to Watch British TV Shows & Movies in the USA?
Want to watch British TV from anywhere?
Simply install the Beebs extension
Get Beebs for Chrome

We have a simple solution for Americans wanting to stream British TV channels like the BBC.
No longer will British television be an enigma for those living in the United States. American streamers can find new and classic UK TV series and movies all in the one spot.
It's actually quite easy to get BBC iPlayer in USA.
We created the Beebs Chrome Extension. This simple browser add-on allows anyone to stream the British TV channels and is how thousands of people are able to watch BBC One in the USA.
---
TLDR: This is how to watch BBC iPlayer in the USA. Get Access to every UK TV channel by following the steps below.
Once you register to BBC iPlayer, you'll have your own BBC live stream from the USA.
Happy viewing!
---

Beebs: The Best Streaming Service in the US
Watching the BBC live stream or catching up on older episodes of your favourite TV shows is a real joy–it's like having your very own BBC iPlayer for the USA.
British TV streaming has never been easier. Whether you sign up for the legendary shows like Midsomer Murders, Peaky Blinders or Doctor Who  – there's something for everyone when you sign up with Beebs.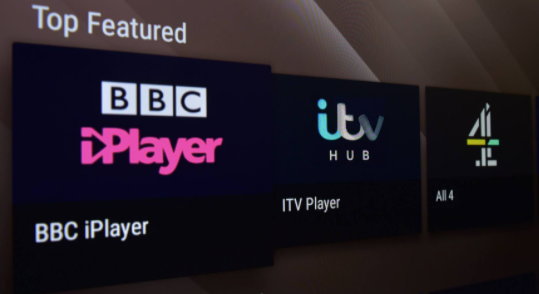 What to Watch: British TV dramas on BBC iPlayer
Doctor Who
Time
Peaky Blinders
The Serpent
Normal People
I May Destroy You
Roadkill
Line of Duty
His Dark Materials
---
What to Watch: British Entertainment on BBC iPlayer
Top Gear
Masterchef UK
The Graham Norton Show
Pointless
---
What to Watch: Live English football and sport from the USA
What a year 2021 has been for sport! What with the 2020 UEFA European Football Championship, Wimbledon, Six Nations Championship and Tokyo 2020 Olympics Games. It was difficult to see the lot.
For many football fans, the weekend's rundown by the hosts of Match of the Day is truly unmissable. At long last, you can watch Match of the Day right when it comes online in America.
---
Let's Compare Beebs to its Competitors
Technology was supposed to be our saviour. Yet, in this current era of streaming, it seems to be getting even more difficult.
The issue is fragmentation of content. Acorn TV might own the rights to a handful of your fav shows, while Britbox might have a season or two of another. And there are certain shows that are no where to be found.
These streaming services (plus the likes of HBO, Netflix & Amazon) cherry pick what they want, leaving British TV fans in the unfortunate of needing to pay for multiple passes. That, or miss out completely.
There are so many more shows to list but this article would never end. We haven't even begun to talk about the UK TV series that can be streamed via ITV Hub and Channel 4.
Let's compare to the rest...

---

British Television on BRITBOX in the USA
Britbox has a collection of British TV which are compiled of shows found on BBC and ITV. With a monthly subscription cost of $6.99, American viewers have access to selected current and classic boxsets for viewing on-demand.
It must be said that the programming on Britbox is lacking when it comes to newer content since these shows are released to the BBC iPlayer or ITV Hub platforms first.
Available to stream: Pride and Prejudice, Doctor Who, The Fall, Spitting Image, Sherlock
---

British Television on Acorn TV in the USA

Acorn TV is slowly building a library of British and international content as it aims to compete with Britbox.
At $5.99, Acorn TV offers a combination of new and classic mysteries, dramas, comedies, and documentaries. The major drawcard of Acorn TV for US viewers is that all 21 seasons to date of Midsomer Murders are currently available for streaming.
Available to stream: Line of Duty, Midsomer Murders, Doc Martin, Murdoch Mysteries, Foyle's War
---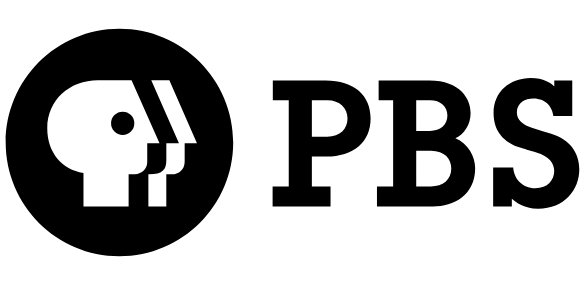 British Television on PBS
The Public Broadcasting Service is a surprisingly good source for British television series, having secured the right to popular series like Downtown Abbey and Call the Midwife. The nonprofit organisation is a free service for those in the United States so it's a great way to see British content without needing to fork out any money to do so.
Available to stream: Prime Suspect, Call the Midwife, Downton Abbey, Poldark, All Creatures Great and Small
---

British Television on Netflix in the USA
An interesting mix of British TV content can be found on Netflix. Though the service is on the expensive end ($8.99 for the basic plan), the high-end content available on the platform does make it tempting.
In 2021, Netflix and BBC collaborate for a British crime drama The Serpent. The eight-part series is based on the crimes of a serial killer who murdered young tourists in South East Asia.
Available to stream: Broadchurch, Black Mirror, The Great British Baking Show, The Crown, Peaky Blinders
---
Want to watch British TV from anywhere?
Simply install the Beebs extension
Get Beebs for Chrome