How to watch BBC iPlayer from the USA in 2023
Want to watch British TV from anywhere?
Simply install the Beebs extension
Get Beebs for Chrome

Here's our guide that will help you get BBC iPlayer live stream in the United States of America.
The BBC's upcoming catalogue for 2023 is stirring anticipation as some of the biggest hit shows are returning. Whether you're keen for more time-travel adventures with Doctor Who, or simply can't wait for the sixth and final season of Peaky Blinders, this year is certainly looking good for fans. All of these shows plus many more are available to be streamed directly on BBC iPlayer–but that's only if you live in Britain. That was until Beebs.
People living in the USA are blocked from streaming their favourite British TV shows on iPlayer. Alternatives such as Britbox or Acorn TV sound like they offer the same service as BBC iPlayer, but those who have subscribed with either will know that they fall short where it matters.
So forget about subscribing to Acorn TV or Britbox, and don't even bother with purchasing an expensive VPN, we have the best option for Americans who want to unlimited access to BBC iPlayer in USA.
---
Follow These Steps to Pick Up BBC Locally in the USA:
Once you've completed the steps listed above, you can start watching BBC iPlayer straight away from anywhere within the USA. Just remember to register to the BBC iPlayer. You can also stream from other British TV channels like Channel 4 and ITV!
This is the best way how to use BBC iPlayer in the USA. Happy viewing!
---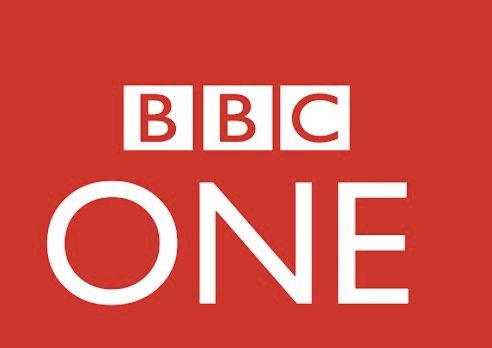 Why is BBC One and BBC iPlayer blocked in the USA?
First things first. Most want to know why the BBC actively block international viewers from watching via their BBC iPlayer website. For example, if you try and watch Killing Eve on iPlayer you will be met with the message: "BBC iPlayer only works in the UK. Sorry, it's due to rights issues."
Even though the BBC is public owned, the broadcaster raises revenue by selling the rights to their home-made shows to different streaming platforms like Netlfix or Amazon Prime or to local TV stations. The BBC iPlayer also hosts movies and TV shows made by international / private companies, so geo-blocking is necessary.
What are the alternative ways to watch British TV shows in America
Option 1: Pay for Britbox or Acorn TV
As mentioned earlier, Britbox launched in the USA and has a collection of British TV from BBC and ITV. Subscribers have access to selected current and classic boxsets for viewing on-demand. Americans pay $6.99 a month or $69.99 per year.
Acorn TV is the main rival of Britbox since it offers a similar product. Acorn TV has mix of both new and classic shows. US based subscriber pay $5.99 a month or $59.99 per year.
It must be said that the programming on Britbox and Acorn TV is lacking when it comes to new content since these shows are distributed to other platforms such as Netlfix or Amazon. Britbox or Acorn TV could be a good alternative if you are a fan of the older British TV shows.
Option 2: Look for a VPN or BBC Proxy Service
By far and away the most popular method of accessing the different streaming services is by purchasing a VPN (Virtual Private Network) which works by masking the user's IP address and makes it seem as though you are situated in the UK rather than the USA. For a decent VPN you will need to download software and pay a monthly fee. Most work reasonably well once installed though it can have the effect of slowing down your overall internet connection speed.
Others use a BBC iPlayer proxy server much to the same effect - hiding one's IP address to make it look as though a person is located in the UK. A proxy server which is similar to a VPN but much more lightweight. There is usually a limit on the bandwidth you can use with any free version of a proxy server, so binge watching isn't always possible.
Option 3: Beebs Chrome Extension
A BBC streaming service for the USA is achievable once you've downloaded the Beebs Chrome Extension. Your device will have full access to site requests from all the main British streaming services which means you have access to the entire online catalogue found on:
BBC iPlayer
Channel 4 (All4)
ITV (ITV Hub)
When it comes to the collabs, the BBC has pulled out some big names for their soon-to-be-released shows. From Gentleman Jack to Line of Duty to from The Pursuit of Love to The Serpent – there is already so much on our radar. Most TV shows remain on the iPlayer to watch for 30 days.
News programmes - the BBC is world renown for its editorial independence. In the world of 'fake news' people should have access to great TV news content. Viewers can choose from the top line programming in the morning with BBC News Breakfast or the evening with BBC News at Six or BBC News at Ten.
Children's programmes - the BBC has some great kids content. Having access to this content can also be especially useful if you want to improve a child's language skills. Parents can be happy to know that their children are watching high quality TV suitable for their age.
Political discussion - the BBC has a broad range of political content. Whether you are a student, ex-pat or just a politics junkie, having access to these types of programmes will broaden your mind and give you a better understanding of the politics behind the news.
Frequently asked questions
The easiest method of accessing BBC One is by downloading Beebs. This is a simple chrome extension which unblocks the channel from anywhere.
Although it's not possible to download the BBC iPlayer app outside the UK, anyone can access the iPlayer streaming service on their laptop or computer with Beebs.
Want to watch British TV from anywhere?
Simply install the Beebs extension
Get Beebs for Chrome