Best British Game Shows to Watch in 2021
Want to watch British TV from anywhere?
Simply install the Beebs extension
Get Beebs for Chrome

Take a chance on Beebs and you'll be rewarded with unlimited access to stream your fav British Game shows from anywhere overseas.
Thanks to Beebs, our subscribers gain access to an endless list of British TV series, movies and documentaries to choose from. The downside? It can be difficult to narrow it down and pick something.
If you happen to find yourself in the mood for to stream a UK game show, we're here to help you narrow down your choices. We've done all the hard work and thought about it in depth–so all you have to do is take your pick of the bunch!
So, without further ado, here are our picks for the best free to air British Game shows to stream on ITV Hub, All4 and BBC iPlayer from abroad.  
(And if you're more of a comedy mood, check out our list for best English comedy box sets to watch)
---
Feel like you're missing out? No need. Here's how anyone can stream any of the British Game shows listed below.
1. Download Chrome Browser
2. Install Beebs
3. Head over to BBC iPlayer, All4 or ITV Hub
It's that simple. Once Beebs is locked and loaded in your browser, you'll gain access to stream directly from BBC iPlayer as well as from ITV Hub and Channel 4.
Let's continue on with our list, shall we?
---
The Best British Game Shows to Stream Online Right Now
---
QI | BBC iPlayer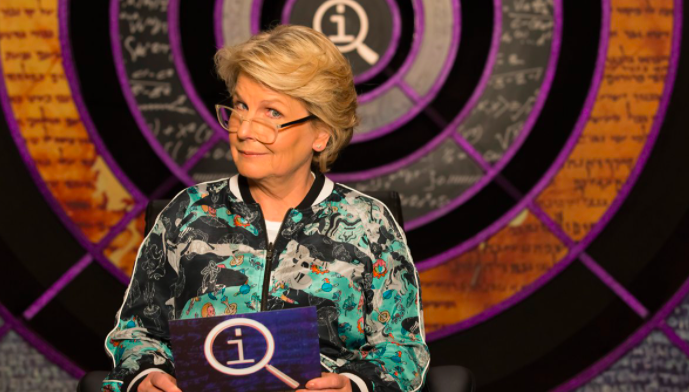 We start with a quiz show that British audiences got attached to straight away. QI (short for Quite Interesting) is a British comedy panel game quiz hosted by Sandi Toksvig and features permanent panellist Alan Davies. Most audiences would have been introduced to the show during the period when Stephen Fry was the host.
It's a simple, light hearted quiz that is more focused on the topics rather than being a true test of intelligence or general knowledge. The format of the show focuses on Davies and three other guest panellists answering questions that are extremely obscure, making it unlikely that the correct answer will be given. To compensate, the panellists are awarded points not only for the correct answer, but also for interesting ones.
QI is legitimately great television, not just for those looking for some light hearted viewing in the evenings. Stream new and past episodes of QI online via BBC iPlayer.
---
Mastermind | BBC iPlayer
Our next selection is a classic. Mastermind  is a British television quiz show that airs on the BBC. Its creator, Bill Wright, drew inspiration from his experiences of being interrogated by the Gestapo during World War II. As a result, the programme features an intimidating setting and challenging questions.
Mastermind on iView is a programme that's easy to watch again and again. If you feel like you're in the mood for some intense game show action, you can access plenty of episodes of the programme on BBC iPlayer.
---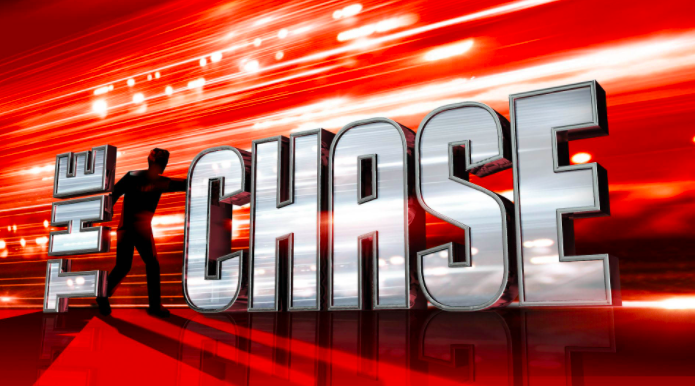 How could we look past ITV's hit programme The Chase. Now in its fourteenth season, the show remains as intelligent and entertaining as ever. With a regular audience of three to five million streaming The Chase, it is one of ITV's most successful daytime shows ever.
Contestants play against a professional quizzer, known as the "chaser", who attempts to prevent them from winning a cash prize. A team of four contestants individually attempt to amass as much money as possible, which is later added to a prize fund if the contestant survives their chase. The chaser must attempt to catch each contestant during their chase, eliminating that person from the game and preventing the money from being added to the collective prize fund.
The Chase has become a successful international franchise with versions made in Australia, China, United Kingdom and countless countries throughout Europe.
---
Taskmaster | Channel 4
Intelligent, sassy and plenty of hot banter– Taskmaster is a game show unlike any of its peers. Now, if this is the first time you're hearing about this programme, let's fill you in quickly.
Presented by Alex Horne and Greg Davies, it's a British comedy panel game where a group of five celebrities (mainly comedians) attempt to complete a series of challenges. Horne acts as umpire in each challenge while Davies judges the work and awarding points based on contestants' performances.
The premise does sound odd. Yet, it's so funny that it's impossible to look away. Taskmaster must have a winning formula. Its spawned international versions of the show in the United States, New Zealand and a handful of European countries.
Contestants for the upcoming twelfth season have been revealed. The line-up includes Alan Davies, Desiree Burch, Guz Khan, Morgana Robinson and Victoria Coren Mitchell. New episodes of series 12 will air in September 2021 on All4.
---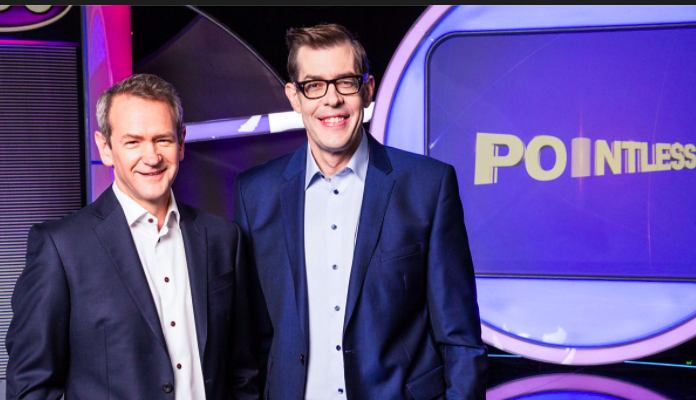 Our number one pick is a British game show classic. Disguised as an ordinary-looking quiz show, Pointless is dangerously brilliant television. Hosted by Alexander Armstrong and his side-kick Richard Osman, the series began from humble beginnings but has become grown to be a must watch on BBC One during the evening.
The premise is relatively simple. Teams of contestants attempt to provide answers to general knowledge questions that are not only correct, but also as obscure as possible. All questions used on the show are factual in nature, and are asked of a panel of 100 individuals in a pre-conducted public survey.
A correct answer scores one point for each survey subject who gave it, and the objective is to achieve as low a score as possible. "Pointless" answers, correct but given by nobody, score zero points and are the most desirable. The winning team eligible to compete for the show's cash jackpot.
---
Want to watch British TV from anywhere?
Simply install the Beebs extension
Get Beebs for Chrome