Watch Episodes of Pointless on BBC One from Outside the UK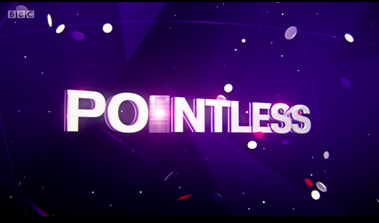 Want to watch British TV from anywhere?
Simply install the Beebs extension
Get Beebs for Chrome

For international fans of the BBC tea-time quiz Pointless, we've made it easy to play long from anywhere abroad.
What seemed like an unlikely hit has turned into a ratings juggernaut for the BBC. Seven million viewers–that's how many people in the UK tune in to watch Pointless each evening!
Pointless has locked itself in as an essential part of the British public's television schedule. Just like clockwork, when viewers flick over to BBC One at 5:15 they can expect to see hosts Alexander Armstrong Richard Osman quizzing contestants for the next 45 minutes.
If you also feel the need to join in on the fun and games but find yourselves located outside of the UK, we can help with that...
The answer is a simple one.
Install Beebs and you'll be able to indulge in as much Pointless as you can handle.
---
Second Chance! This is how to stream live episodes of Pointless on BBC One online:
All it takes is half a minute to register to the BBC iPlayer, and you'll get the full access to the BBC streaming service on demand.
If you find yourself in the mood for a different type of British game show to stream, Beebs allows users to switch over to ITV Hub or Channel 4.
---
The British Game Show Like No Other!
Since 2009, Pointless has incentivised the British public to the retain as much relevant (and completely irrelevant) information as they can. All for the hopes of answering the allusive pointless answer.
From an outsiders perspective, the Pointless formula does seem like an unlikely ratings hit. The prize money is low and the tone is completely casual for the most part.  
Yet, after well over a thousand episodes and plenty of celebrity and Christmas specials, the unusual popularity of Pointless looks set to continue on forever. The show's constant success can be attributed to the way the hosts present the show - a perfect combination of intelligence and gentleness.
There's certainly few sweaty palms or reasons for anxiety when streaming this British game show. The Pointless formula makes for a relaxing and enjoyable affair who wish to causally partake throughout its 45 minute broadcast.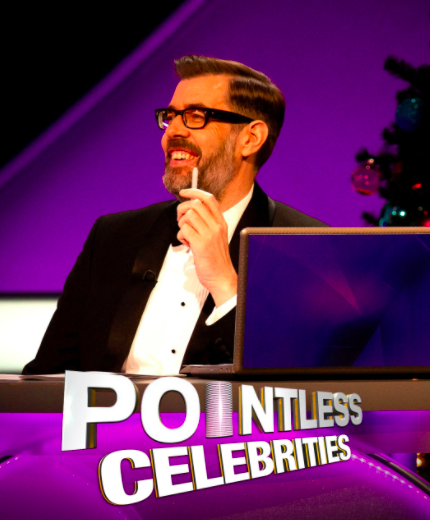 Watch Live Episodes of Pointless Celebrities on BBC One
The celebrity edition of Pointless has become a regular part of the broadcaster's television schedule. Usually airing on Saturday evenings, Pointless Celebrities follows the regular show's format but the guests are British and international public figures.
The Pointless Celebrities jackpot starts at £2,500. However, if the finalists fail to win the jackpot, £500 is given to a charity of their choosing.  
Want to watch British TV from anywhere?
Simply install the Beebs extension
Get Beebs for Chrome