How to watch BBC iPlayer and UK TV from Indonesia
Want to watch British TV from anywhere?
Simply install the Beebs extension
Get Beebs for Chrome

Here's a quick guide explaining how easy it is to stream BBC One and iPlayer from Indonesia.
The BBC is the United Kingdom's premium television channel and is responsible for the nation's most treasured television series. Year-on-year viewers can expect to see a fantastic range of English TV produced by the public broadcaster.
Streaming British television is easy if you live in the UK with residents being able to access new and classic content on BBC iPlayer, All4 and ITV Hub. With this much content at your disposal, you wouldn't need much else. The same can't be said if you live overseas in places like Indonesia.
If you are trying to access the British TV channels online for free, you will be denied access. Normally, it is not possible to watch the BBC or any English TV channels from countries within Asia (or anywhere else in the world).
That was until we create our Beebs Chrome Extension.
No matter where you are located in the world, UK television is just a click away. If you're interested in joining the thousands of Beebs subscribers, simply click the  link!
---
This is how you stream BBC TV shows online!
If you are wanting to begin watching TV shows on BBC iPlayer from Indonesia straight away, follow these steps:
1. Download Chrome Browser (If you aren't using it already)
2. Install the Beebs Chrome Extension
Once you've completed the steps listed above, you can start watching BBC iPlayer straight away from anywhere within Indonesia (or anywhere from Asia).
---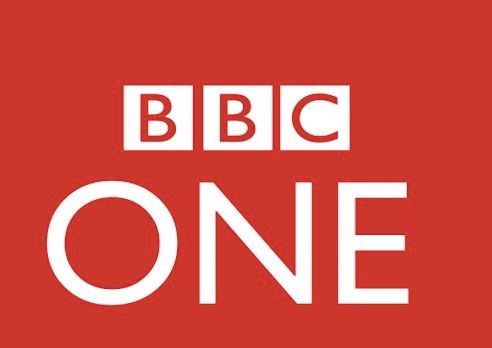 How can you access the BBC iPlayer online when located in Indonesia?
Option 1: Pay for a VPN (Virtual Private Network)
A method of accessing the streaming platforms is by purchasing a type of VPN. Once a VPN has been installed to a device and set to somewhere in the UK as a location, it may be able to access the British TV channels– it really does depend on the quality of the VPN.
It should be advised that making the right purchase is crucial when it comes to VPNs because not all VPN are built the same. It could be a case of trial and error finding the right VPN that is actually able to access the BBC servers. Some VPN's might not work at all. Research is indeed crucial when it comes to this type of tool.
Option 2: Find a BBC Proxy Server
This is a more difficult option but it is an option for the tech-savy. A proxy server functions in a similar way to a VPN but is more lightweight. Once you are connected to a proxy server for British TV, your internet traffic is sent to the proxy before going on to the website or address you requested. Using a BBC proxy server ensures that you're never in direct contact with sites you visit on the web.
If you just need to watch BBC iPlayer for a short time to stream a couple of episodes of the TV show you want to watch. It may not option if you want to binge watch an entire box set since there is a limit on the bandwidth you can use with any free version of a proxy server.
Option 3: Subscribe to Beebs Chrome Extension
This is our (very obvious) choice. We have developed the option for anyone wanting to stream British television channels online and from anywhere. The Beebs Google Chrome Extension functions as a simple browser add on that has been designed to work whenever the user wants to switch to BBC iPlayer, ITV Hub or Channel 4.
Once users install Beebs, they click on the extension icon which connects to a server located in the UK. It works in an instant. So you'll be back to watching English television from Indonesia in no time.
Even those living or travelling in neighbouring countries such as Malaysia and Singapore can get in on the action. Beebs works everywhere.
---
What TV shows are there on BBC iPlayer?
Now that you've made the right decision and installed Beebs, here's just a glimpse of the amazing British TV content you'll have at your finger tips. This is what we believe is the best British TV shows on BBC iPlayer to stream from Indonesia:
Live Viewing on BBC One
Besides the shows listed above, we should also point out that Beebs subscribers gain access to both live BBC News from Indonesia. It's incredibly easy to stay informed with the days news and current affairs since you can flick over to BBC 1 to watch programmes such as BBC News at Ten or BBC Breakfast.
There's also non-stop sporting action to stream on BBC One if that's what you're in the mood for. Indonesian fans of English football can watch live matches of the 2021-2022 FA Cup. If you missed any of the FA Cup or Premier League games then you can catch up with football programmes such as Football focus or Match of the Day.
Want to watch British TV from anywhere?
Simply install the Beebs extension
Get Beebs for Chrome