[SOLVED] BBC iPlayer only works in the UK. Sorry, it's due to rights issues
Want to watch British TV from anywhere?
Simply install the Beebs extension
Get Beebs for Chrome

We explain why it is not always possible to watch live TV on BBC iPlayer from overseas.
As the title of this article suggests, the BBC iPlayer service is only available to those living inside the United Kingdom. Even British citizens who are away on a holiday or living overseas are blocked from accessing their favourite TV shows.
The BBC engages in very strict geo-blocking. Anybody who attempts to watch BBC iPlayer on-demand from abroad will be denied access. The BBC runs a check against your IP (internet address) and determines where you are in the world. If it finds out you are not in the UK, you will get the error:
"BBC iPlayer only works in the UK. Sorry, it's due to rights issues"
Reasons why you're getting the error
The BBCs internal IP lookup system will return this error, if you're failing to pass one of its checks:
You are physically outside the UK
You are using a VPN, even if you are in the UK.
Your VPN has been detected by the BBC, this error means your provider is failing to bypass the servers. In this case you need to switch provider.
---
How to fix the error. Follow the three steps below to unblock BBC iPlayer:
Beebs will automatically refresh your browser & reroute your connection to the UK, allowing you full access to BBC iPlayer from overseas.
Beebs acts as UK proxy that is automatically implemented when accessing British sites, when you make a request to the BBC, Beebs will re-route it through our servers in London, no matter where you are in the world.
Watch British TV from anywhere, including ITV Hub and Channel 4 (All4).
---
Why does the BBC block users from overseas?
It does seem rather strange that a public, not-for-profit broadcaster denies a global audience from accessing its content. The main reason the BBC geo-blocks the BBC iPlayer service is due to international rights issues.  You see, the BBC sells their English TV shows around the world to different streaming services and TV channels.
So if BBC iPlayer was accessible for free worldwide, then the BBC would obviously be unable sell their content for very much. This same logic applies in reverse since the BBC purchases other TV shows and movies to run on their stations locally in the UK. This means they need to ensure that those selling their rights are protected from lower returns.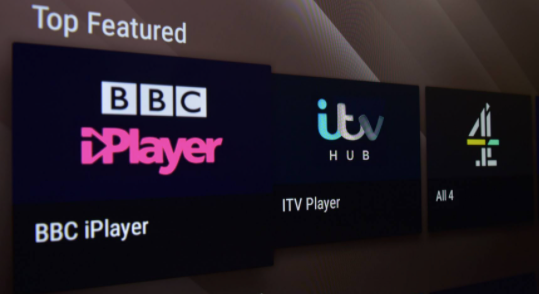 If you've made the right choice to ditch the expensive VPN and replace it with Beebs, you've opened up a world of opportunities to stream the best new and old British TV shows available from BBC iPlayer, ITV Hub and All4.
Now, there is an overwhelming amount of content to binge. So, we thought we'd make it easier by recommending a show from each of the three.
Here's what we've been streaming on All4 in 2022:
This might come as no surprise, but we cannot stop praising this show. It's A Sin is available to stream on All4 iPlayer and is easily one of the best TV shows to come out of the UK in the past 12 months.
Frequently asked questions
The best extension to download from Google Chrome that works for BBC iPlayer is easily Beebs. This is a dedicated service that is designed to always unlock the iPlayer streaming catalogue. Never miss a TV show again from the BBC with Beebs.
Want to watch British TV from anywhere?
Simply install the Beebs extension
Get Beebs for Chrome