How to watch Marie Antoinette on BBC iPlayer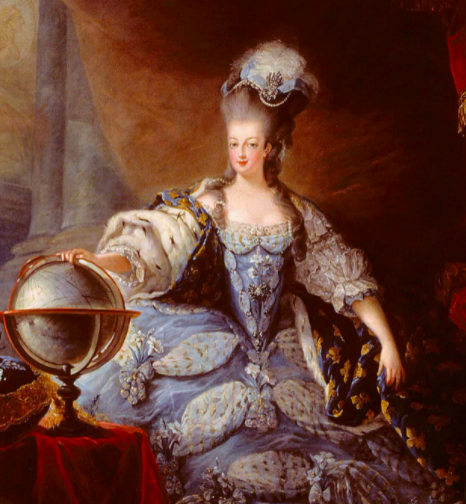 Want to watch British TV from anywhere?
Simply install the Beebs extension
Get Beebs for Chrome


There's always room for another historical drama, especially one which tells a story as fascinating as that of controversial French Queen, Marie Antoinette.
Coming to both BBC Two and BBC iPlayer soon, Marie Antoinette is an eight-part series written by Deborah Davis (The Favourite) and directed by Pete Travis (Bloodlands) and Geoffrey Enthoven (Children of Love).
Don't miss this bold and provocative period drama. Install Beebs and you'll be streaming Marie Antoinette as soon as it's out.
---
Where to stream every episode of Marie Antoinette online:
If you get stuck any step of the way signing up your iPlayer account, check out our guide. The Beebs extension permits subscribers the unlimited opportunity to check out whatever they want on the other British streaming services (ITV Player and All4).
---
What is BBC's Marie Antoinette all about?
If you fancy yourself as a bit of a history buff, or you've seen the iconic, 2006 Oscar-winning film Marie Antoinette by Sofia Coppola, you'll already be familiar with some of the details of this story.
Married to Louis XVI at 14 years old, Antoinette grew up navigating the politics of the French court, burdened with the expectation to provide a male heir to the throne and besieged by rumours and bed-press.
Although she became a fashion icon for her lavish outfits and outrageous hairstyles, she was also heavily criticised for her spending and gambling habits during a time of economic unrest.
Anotinette was famously quoted as saying "Let them eat cake" in response to the plight of the starving French peasantry (though that has since been debunked). Antoinette was the last Queen of France before the revolution, with her story coming to a grisly end at the guillotine in 1793.
Who stars in Marie Antoinette?
German actress Emilia Schüle plays the titular role, with British actor Louis Cunningham playing the notoriously shy and indecisive French King, Louis XVI.
With a star-studded cast and crew, we're expecting big things from this take on the star of the 18th century French courts. Call the Midwife star Jack Archer will play in the role of Provence.
Where was Marie Antoinette filmed?
The filming of Marie Antoinette took place across multiple locations across France, including the castles of Versailles , Vaux-le-Vicomte, Lésigny, Champs and Voisins, as well as the studios in Bry-sur-Marne.
Expect plenty of stunning scenery, along with some epic costumes and unprecedented extravagance in this BBC Two programme.
Frequently asked questions
The Marie Antoinette TV series will be available to audiences on both BBC 2 and BBC iPlayer in the UK. Those living outside the UK can access iPlayer with Beebs.
There will be eight episodes which will follow the life of the famed queen Marie Antoinette in the time just before the French Revolution.
Want to watch British TV from anywhere?
Simply install the Beebs extension
Get Beebs for Chrome