VPN alternatives for BBC iPlayer that work in 2023
Want to watch British TV from anywhere?
Simply install the Beebs extension
Get Beebs for Chrome

Here's an overview of what you can do to stream British TV directly without the need to sign up to an expensive VPN.
When a new BBC TV show is about to debut, there's always a question that arises. Just when in the hell is it going to be released where I am? If you're lucky, it's a case of sitting tight and waiting a couple of months for it to finally appear on a local TV network. But, this strategy isn't always viable for other BBC TV shows you want to stream.
Mainstay BBC programmes such as Match of the Day, QA, Eastenders, amongst many many others are rarely shown on international TV channels or streaming platforms. The only real solution would be for BBC iPlayer to be made available for everyone (no matter where they live in the world).
Until that happens, many of your favourite British TV shows are unavailable for consumption unless you want to subscribe to multiple streaming platforms or fork out cash for a premium VPN to attempt to access the content straight from the source (which might not even work).
In this article, we explain how to watch BBC iPlayer from abroad (outside the UK) without the need for an expensive or inconsistent VPN.
---
TLDR: Beebs is the best bet to stream UK TV direct from BBC iPlayer. Here's how to do it:
1. Start using Chrome Browser (if you're not already using it)
3. Head over to BBC iPlayer (Once you register, it will start to work)
It's that simple. Once Beebs is locked and loaded in your browser, you'll gain access to stream directly from BBC iPlayer as well as from ITV Hub and Channel 4. Happy viewing!
Now, back to the article!
---
How and why does the BBC block VPNs?
It's occurring more and more often. Many are discovering, to their shock and consternation, that the VPN they had been using for years to access BBC iPlayer no longer works. Since BBC iPlayer content is only able to be streamed with devices that have a UK IP address, the message that appears in front of international users is usually;
"BBC iPlayer only works in the UK. Sorry, it's due to rights issues"
The reality is that the team behind the BBC iPlayer is getting better at detecting and blocking more VPNs. The question remains, why would the BBC want to block people from overseas from accessing content?
BBC iPlayer is a popular in the United Kingdom since users can access some of the best local content for free online. The BBC catalogue is extensive, ranging from TV shows and movies to live sports. The BBC sells their content around the world to different streaming services and TV channels.
So, due to content licensing restrictions, BBC content found on the catch-up service is restricted by geography. This is the case for those trying to view on the BBC iPlayer website as well as via the BBC iPlayer app. Even British citizens who are away on a holiday or living overseas are blocked from streaming BBC iPlayer.  
What is a workaround to watch BBC from any country outside of the UK?  
The BBCs internal IP lookup system will block your device, if you're failing to pass one of its checks:
You are physically outside the UK
You are using a VPN, even if you are in the UK.
Your VPN has been detected by the BBC, this error means your provider is failing to bypass the servers. In this case you need to switch provider.
Solution 1: Pay for a Premium VPN
In theory, the easiest solution would be to utilise a superior VPN to unblock BBC iPlayer which will allow you to watch as normal from anywhere in the world.
A VPN, which is short for virtual private network, encrypts a device's internet traffic. In the case of accessing the BBC iPlayer website, the VPN will attempt to hides the location of a device by changing the public IP address to that of somewhere in the UK.
There are many VPNs to choose from on the internet (we've all been inundated with deals). All of which make bold claims of their capabilities. However, not all VPNs work when trying to use BBC iPlayer. This makes it tough for us to purchase the right one. A premium VPN requires a premium price tag.
BBC iPlayer is able to block connections from known VPN servers such as NordVPN or ExpressVPN. Even highly regarded VPNs such as CyberGhost are no blocked occasionally.
Solution 2: Find a proxy server
A lesser know method of accessing BBC iPlayer is by using a proxy server. Similar to a VPN, it diverts your actual IP address and mimics a UK-based address. This is definitely an alternative if you are just wanting to watch the BBC iPlayer occasionally. However, wave away any privacy if you sign up for a free version. There is a lot of trial and error with this method. So just be wary that it would be time consuming.  
Solution 3: Subscribe to Beebs
We may be biased, but we believe the most reliable access to BBC iPlayer from abroad is by using the Beebs Chrome Extension. A Chrome add-on sits quietly in your browser and is only activated when you click to use it. So, in just one click, Beebs users are watching UK TV from anywhere the world.
This has been a fantastic year for the BBC, with our subscribers being spoilt for choice with so many new original series airing on the catch-up service. Remove the complexity of attempting to access BBC iPlayer with a VPN by downloading Beebs.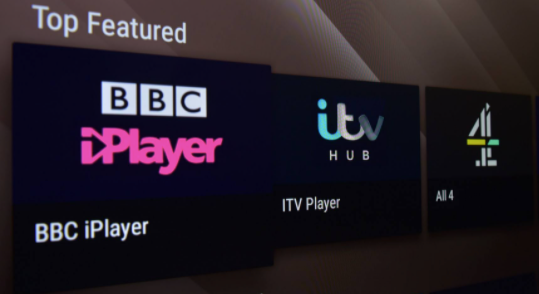 Want to watch British TV from anywhere?
Simply install the Beebs extension
Get Beebs for Chrome