Stream Episodes of The North Water on BBC iPlayer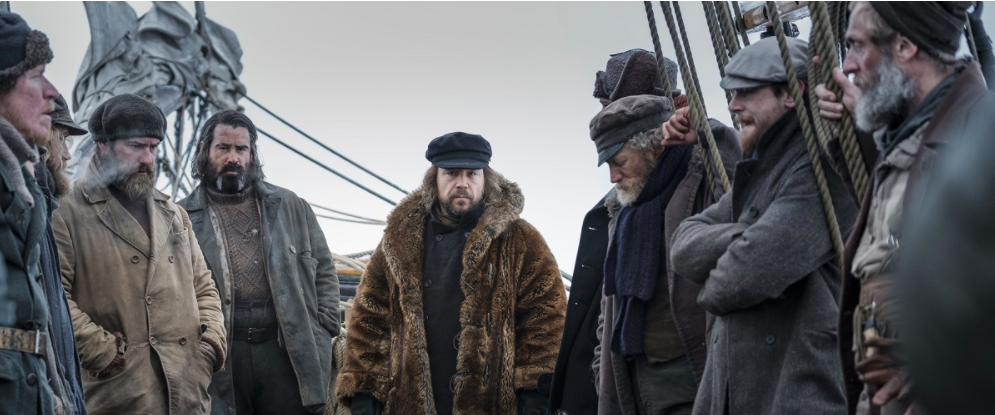 Want to watch British TV from anywhere?
Simply install the Beebs extension
Get Beebs for Chrome

The newest BBC drama is worth watching. Here's a quick guide explaining how easy it is to watch The North Water on the BBC iView from anywhere.
A voyage destined to meet its end at the bottom of the ocean. The North Water is a tense high-seas, survivalist drama currently available on demand via BBC iPlayer. The five-episode TV series has an incredible cast of English and Irish actors who put in incredible performance for the small screen adaption of Ian McGuire's novel.
Yeah, we know what you're thinking. This is great if you are based in the UK and have unlimited access to BBC iPlayer. If you are living in places like Canada, Ireland, Australia, and The United States you'll be blocked from accessing your favourite BBC programmes. We have a solution for you.
---
Let's get straight to the point!
If you are here to start watching TV series like The North Water on BBC iPlayer from abroad right now, follow these steps:
1. Download Chrome Browser (If you aren't using it already)
2. Install the Beebs Chrome Extension
Once you've completed the steps listed above, you can start watching BBC iPlayer straight away from anywhere in the world. Happy viewing!
As a quick side note: Beebs not only lets you watch the BBC iPlayer catch-up service, but it also gives you access to stream TV shows on All4 and ITV Hub from overseas.
---
What is The North Water TV series about?
The story is set in 1859 and centres on Patrick Sumner (played by Jack O'Connell of Skins and This Is England fame) a disgraced ex-army doctor searching a job to help get him back on his feet. After being discharge from fighting with the British Army, he meets the whaling ship magnate Baxter (Tom Courtenay) who offers him a job on The Volunteer.
One of Sumner's sea companions is Henry Drax (Colin Farrell)–a cold blooded killer and a ruthless opportunist who is the polar opposite of Sumner in almost every way. Despite his skill as a master harpoonist, he is not someone that you'd want cross.
The mens' journey on The Voyager is a doomed from the start since Baxter intends to sink the ship to claim an insurance payout. Captain Brownlee (played by BBC drama regular Stephen Graham), and firstmate Cavendish (Sam Spruell) are the two crewmen who intend to help Baxter with his plan.
Get yourself a Beebs Subscription to see full episodes of The North Water and see what happens to the crew of The Voyager.
---
Want to watch British TV from anywhere?
Simply install the Beebs extension
Get Beebs for Chrome