Stream new British TV dramas online from anywhere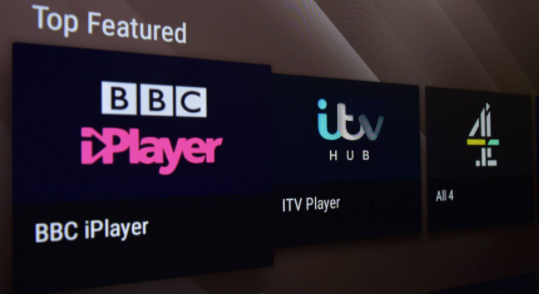 Want to watch British TV from anywhere?
Simply install the Beebs extension
Get Beebs for Chrome

Here is an extensive list of the best British dramas to binge in 2021 on BBC iPlayer, ITV Hub and Channel 4.
Marking an amazing six months, the BBC has led the charge in 2021 by producing some of the years best television dramas. Though not to be excluded from the conversation, the same can be said for what's come on both ITV and Channel 4 as both networks kept pace with the public broadcaster.
With so much UK TV content out there, it can be hard to keep up with what has and will be coming so we've compiled a list of the British TV dramas available to stream right now on BBC iPlayer, ITV Hub and Channel 4. And, admittedly, it's quite an extensive list. So let's break it down, shall we?
---
Watch British TV Dramas in 3 Steps:
It's as simple as that. Once Beebs is locked and loaded in your browser, you'll gain access to stream directly from BBC iPlayer as well as from ITV Hub and Channel 4.
Now, to the list...
---
Vigil on BBC iPlayer
Having binged the very intense Line of Duty recently, we thought we'd probably streamed enough British television dramas to keep us satisfied for a while. But then we watched the trailer for the new BBC series Vigil—and perhaps, we could make room for one more. Watch below.
---
Time on BBC iPlayer
Acclaimed actor Sean Bean will take the lead in prison drama Time, a mini-series depicting the life of man behind bars in a violent prison. Stephen Graham, who appeared recently in Line of Duty, will be starring alongside Bean. Time will be available to stream online via BBC iPlayer from Sunday June 6 2021.
---
Peaky Blinders Series 6 on BBC iPlayer
Yes, that's right. Peaky Blinders is finally returning to our screens for its sixth and final season. While we will be sad to see the much-loved TV series come to a conclusion, we look forward to seeing Cillian Murphy and the cast return for one last time. Peaky Blinders is rumoured to have a September release date.
---
Call the Midwife on BBC iPlayer
Another international blockbuster series is set to make a return in 2021. Call the Midwife, which is now in its 10th season, has been warmly welcomed by audiences having achieved huge ratings on both BBC One and BBC iPlayer.
---
Chewing Gum on All4
All 4 is a reliable source when it comes to streaming drama box sets, especially with shows like Chewing Gum still available to users. Written and starred-in by Michaela Coel (I May Destroy You, Black Mirror), the 2015 gem follows Beyoncé obsessed 24 year-old shop-assistant, Tracy Gordon.
---
Traces on BBC iPlayer
Another new IP from the BBC is the new six-part series Traces. The show premiered in March 13 and can be streamed via BBC iPlayer online on the catch-up service.
---
Line of Duty on BBC iPlayer
How could we look past Line of Duty for our list? The show's sixth and final season is out right now. Don't be concerned if you haven't had the chance to stream any episode of the series. BBC iPlayer has all the seasons available so you can binge it from the start.
---
The Serpent on BBC iPlayer
This true crime drama has been a hit both domestically and internationally with all eight episodes of The Serpent have been made available online to right now on BBC iPlayer.
---
Roadkill on BBC iPlayer
Hugh Laurie's latest production is a must see. The series follows Laurance, a charismatic and self-interested politician, as he attempts to rise through the ranks of the Conservative Party, in a bid for the top job. Yet he has some ghosts in the closet, and isn't all he makes himself out to be.
---
It's a Sin on All4
Some are calling this the best UK drama in a decade, and it is hard to disagree with that statement. It's A Sin stars Olly Alexander as Ritchie Tozer, a gay teenager who moves to London in the early 1980s when the AIDs pandemic is beginning. With appearances from Neil Patrick Harris and Stephen Fry, the show focuses on a group of friends throughout the decade.
---
Want to watch British TV from anywhere?
Simply install the Beebs extension
Get Beebs for Chrome