Where to Watch Sex Actually with Alice Levine Online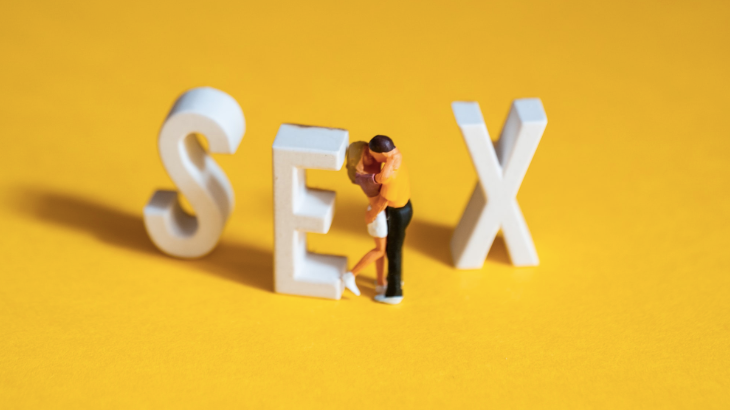 Want to watch British TV from anywhere?
Simply install the Beebs extension
Get Beebs for Chrome

Sex Actually with Alice Levine is a show to immediately binge if you haven't already. Alice explores the sex lives of others, discovering out-of-the-ordinary love stories from across the world.
It's easy to watch Sex Actually with Alice Levine online from anywhere. Simply install Beebs to your browser for full access to episodes on the Channel 4 streaming service.  
---
How to Watch Episodes of Sex Actually on All4 From Anywhere:
Full access is give once these simple and easy steps have been completed. All the TV shows, docos, sports telecasts, and movies found on the All4 streaming website are at your disposal!
Tuning in to watch what channel 4 has to offer has never been easier. No matter if you live in the United States, Australia, Ireland, or anywhere!
---
Official Clip from Sex Actually Series 2
Television in the UK has been going through a golden age for a while now, with the Channel 4 broadcaster leading the way with its ambitious programming that isn't afraid to be different. Channel 4 is back with a second series of Sex Actually With Alice Levine and, judging from this clip from series 2 of Sex Actually Series, things have got wild!
Sex Matters: Why Sex Actually is a Must-Stream
This is a series about sex. Broadcaster Alice Levine asks if there is any such thing as "normal" when it comes to sex and sexuality in the 2020s. In the first season Alice explores the UK to find out what sex means for modern Brits. From subs to doms to 'cam' couples monetising their sex lives online, the first season certainly captures your attention and imagination.
In this Louis Theroux-produced series, Alice continues to explore the sex lives of others, discovering out-of-the-ordinary love stories from across the world. Things have definitely got wilder the second time round. Future cyber-brother with sex dolls, fetish porn scene, multi-partner sexual relationships - there will be plenty of moments where you'll squirm on your couch.
Final Words
A smorgasbord of weird and uncomfortable content from both seasons of Sex Actually can be found on Channel 4. Past and new episodes have been made fully available for anyone with access. For those wanting to delve deeper into the topic of sex, we can recommend streaming Planet Sex with Cara Delevingne over on iPlayer.
Frequently asked questions
It's easy to start watching episodes of Sex Actually with Alice Levine directly on the All4. Unlock the streaming platform by installing Beebs to your browser. This is purpose made Chrome Extension used to unlock British TV sites.
There are 3 x 45 minute episodes in both season 1 and 2 of Sex Actually with with Alice Levine. All episodes are hosted on the All4 streaming site in the UK.
Want to watch British TV from anywhere?
Simply install the Beebs extension
Get Beebs for Chrome