How to watch British TV Shows in India
Want to watch British TV from anywhere?
Simply install the Beebs extension
Get Beebs for Chrome

Forget expensive VPNs or lacklustre streaming providers, we'll explain how easy it is to stream British television shows with Beebs from anywhere in India
Everyone knows that Britain creates the best television shows. The BBC, Channel 4 and ITV are the biggest and most famous television channels in the United Kingdom, and are responsible for creating the shows that we all love. Unfortunately, it is difficult to stream UK TV series like Doctor Who, Top Gear, Match of the Day and many others when living overseas.  
It's not just the television series that are unmissable. Watching BBC News on BBC 1 is the best way to stay informed about both domestic and international news and current affairs. And, of course, the British broadcast of sports such as football, cricket and formula 1 is also essential television.
In India, the television channels from BBC, Channel 4 and ITV are blocked. This is why you should subscribe to Beebs. Our chrome extension lets anyone stream English TV shows from in India or anywhere abroad.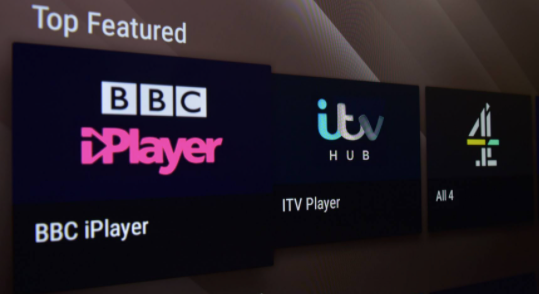 ---
Get Access to every British TV channel in India right now.
1. Start using Chrome Browser (skip this step if you have it)
2. Install Beebs via the Chrome Store.
3. Head to one of BBC iPlayer, ITV or All4
Once these 3 steps have been completed. All the TV shows and movies found on these sites will work once you have registered for the BBC.
It really is that easy to watch BBC TV online from India.
---
What do Indian subscribers get with Beebs?
Beebs lets you watch all of the best UK TV channels from India and neighbouring countries Pakistan, Bangladesh and Sri Lanka .
With the Beebs Chrome Extension you can:
Stream live BBC television shows, movies, sport and news on BBC iPlayer
Stream live ITV television shows and movies on ITV Hub  
Stream Channel 4 live television shows, movies on All4 on demand
Why choose Beebs compared to a British TV VPN or other alternatives?
Save time, money and frustration. For the team behind Beebs, the creation of the service was a way for us to channel all the frustrations with the - frankly, terrible - standards that international streaming providers set when dealing with British TV content, and vent them through creating something that is better than the alternatives.
Beebs is a superior alternative to any of the VPNs and international streaming companies. Instead of being able to access a handful of British TV shows, you can access every single new show that are streamable on BBC iPlayer, ITV Hub and All4. Premium VPNs do not always guarantee access to these English TV channels, and they cost far more than Beebs!
What English television shows are there on BBC iPlayer?
Let's take a moment to see how many amazing shows were released on BBC iPlayer to stream in the last 12 months. Despite all the circumstances, 2020 was one of the biggest years for the broadcaster with hit after hit TV series available to stream on-demand on our small screens. Here's what was new and what we can expect for 2021 from the BBC.
Best TV dramas on BBC iPlayer to stream from India
Doctor Who Season 13
The Serpent
Normal People
I May Destroy You
Roadkill
Line of Duty Series 6
Keeping Faith Series 3
Unforgotten Series 4
His Dark Materials Series 2
Stream Entertainment programmes on BBC iPlayer in India
How to watch BBC shows in India? The best way is Beebs! Whatever it is you're into, you'll find something entertaining to stream on BBC. Watch British tv online streaming in India with Beebs. Our Indian Subscribers have streamed the following programmes over the past 12 months:
Top Gear Series 30
Rhu Paul's Drag Race UK Series 2
The Graham Norton Show
Pointless
Watch sport and news programmes on BBC live in India
After the disappointment of sports events being cancelled, along with spectators being barred from being able to see their favourite teams live, there is still reason to be optimistic for sports fans out there. To get with their established sports-related programming, the BBC has gained the rights to many of the coming sports events, both at home and across the globe. You can access the live stream for the following events on BBC iPlayer:
Tokyo 2020 Olympics Games
2020 UEFA European Football Championship
2020 Six Nations Championship
Match of the Day
Match of the Day 2
2021 FA Cup
Football Focus
Your ticket to English football content is with Beebs. Not only is there live English football, including certain Premier League and FA Cup matches, but there is also great highlights shows. Stream Match of the Day on BBC iPlayer from India for all the best insights in English football.
Watch A Suitable Boy from the BBC in India
Once you've subscribed with Beebs, be sure to check out A Suitable Boy on BBC iPlayer. The BBC period drama features an all-Indian cast and charts the fortunes of four Indian families in the early 1950s.
How to watch English movies on BBC iPlayer from India
While it may not be known to everyone, the BBC iPlayer has a terrific collection of films to stream. The BBC iPlayer on-demand service continues to play host to a great selection of films, with films from both the UK and international markets.
Download movies on BBC iPlayer and watch on the go. If you're low on time and are on the move, the BBC iPlayer service allows you to download movies to your device.
Want to watch British TV from anywhere?
Simply install the Beebs extension
Get Beebs for Chrome