How to stream BBC iPlayer in South Africa
Want to watch British TV from anywhere?
Simply install the Beebs extension
Get Beebs for Chrome

No need to find a dodgy stream. Forget about buying an expensive VPN. We explain how easy it is to stream British TV from anywhere in South Africa.
It may be hard to believe but the BBC were once a pioneer of video-on-demand streaming. Their iPlayer service was one of the first to gift users the freedom to watch their favourite TV shows when and where they wanted. But instead of becoming a global streaming juggernaut like Netflix did, BBC iPlayer remained limited to those living in the UK.
It is sad news South Africans who want to access the hundreds of original shows found on iPlayer. If one clicks on the site they will be denied access to BBC iPlayer. Given the popularity of British TV shows, it can be frustrating for South African fans who cannot access the shows that they want.
This is why you should subscribe to Beebs. Our chrome extension lets anyone stream English TV shows from South Africa or anywhere abroad.
---
Gain Access to every British TV channel in South Africa right now.
1. Start using Chrome Browse (Skip this step if you use it already)
3. Head over to BBC iPlayer (Once you register, it will work straight away)
Once these 3 steps have been completed. All the TV shows and movies found on BBC iPlayer, ITV Hub and Channel 4 will work.
Happy viewing!
---
What do you get with Beebs?
Beebs lets you watch all of the best UK TV channels from South Africa or anywhere overseas. With Beebs you can:
Stream live BBC television shows, movies, sport and news on BBC iPlayer
Stream live ITV television shows and movies on ITV Hub
Stream Channel 4 live television shows, movies on All4 on demand
---
Why choose Beebs compared to a BBC iPlayer VPN or other alternatives?
Save time, money and frustration. For the team behind Beebs, the creation of the service was a way for us to channel all the frustrations with the - frankly, terrible - standards that international streaming providers set when dealing with British TV content, and vent them through creating something that is better than the alternatives.
Beebs is a superior alternative to any of the VPNs and international streaming companies. Instead of being able to access a handful of British TV shows, you can access every single new show that are streamable on BBC iPlayer, ITV Hub and All4. Premium VPNs do not always guarantee access to these English TV channels, and they cost far more than Beebs!
Editors Choice: Our favourite TV series to stream on BBC iPlayer

For the first few months of 2021, there was no shortage of high-quality British series to sink our teeth into (thank you, Line of Duty and RuPaul's Drag Race UK, in particular). What's been super pleasing is that there have been smaller-scale, under-the-radar gems found in the TV guide. Episodes of The Great British Sewing Bee and Glow Up: Britain's Next Make-Up Star were very much enjoyed during the cooler months.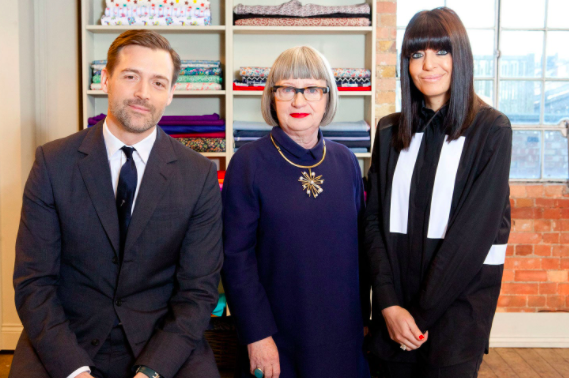 Want to watch British TV from anywhere?
Simply install the Beebs extension
Get Beebs for Chrome