Where to Watch Have I Got News For You Live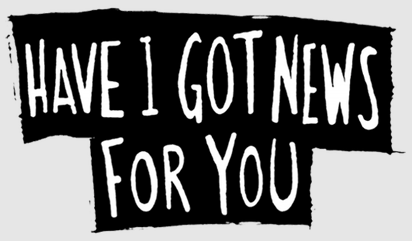 Want to watch British TV from anywhere?
Simply install the Beebs extension
Get Beebs for Chrome

Having started in the early 90's, Have I Got News For You was quick to be embraced by audiences looking for something quirky and different. It made an immediate impact with its quick wit and inventive format.
Even after so many years on air, British television panel show has become a staple with hosts Ian Hislop and Paul Merton seemingly never short of material.
If you're in craving great British content such as Have I Got News For You and want to unlock biggest and best catalogue of British TV catalogue, we can easily help with that.
Install Beebs and start watching Have I Got News For You live when it goes to air on the BBC.
---
How to watch Have I Got News For You on the BBC When It Airs:
By completing the steps above along with signing up to the BBC iPlayer, it's that easy to gain full access to the BBC streaming service.
That's not it. Beebs subscribers can even binge ITV Hub and Channel 4 programmes as much as they wish.
---
HIGNFY: 63 Seasons and Counting!
Ian Hislop, Paul Merton and a who's who of hosts welcome a gaggle of guest panellists to find the funny in the week's big stories. Those who are depressed from watching their daily BBC News programmes need a bit of Have I Got News For You to brighten their outlook.
The 63nd series of the current affairs panel show never feels like Ian Hislop and Paul Merton are going through the motions. The programme after all this time on our screens still retains a high standard in its 30 minute runtime. It is still the go-to show for forensic news satire.
The nature of politics in the UK has meant that the gang always have plenty of material to get stuck into. The sheer stupidity and destructive nature of British politics has helped Have I Got News For You rediscover its bite.
A Full Schedule of Panel TV Shows
The UK is known for it's variety of panel game shows which cover all sorts of topics. An issue for international fans of these programmes is often it can be difficult to source a place to watch new and past episodes.
That's where Beebs comes in to play. From the consistently high-rating QI to the quirky, niche programmes like Taskmaster, subscribers can watch episodes of their fav panel show live or on replay.
Frequently asked questions
The only way to watch Have I Got News For You live when it goes to air online is by streaming it on BBC iPlayer. This can be unlocked by international fans of the show by installing a Chrome Extension called Beebs.
Want to watch British TV from anywhere?
Simply install the Beebs extension
Get Beebs for Chrome