The easiest way to watch British TV from outside the UK
Want to watch British TV from anywhere?
Simply install the Beebs extension
Get Beebs for Chrome

In this quick guide, we'll show you how you can stream British television within minutes!
If you've been hanging out for a better way to watch UK TV from overseas, we've got it for you. Forget expensive VPNs or dodgy proxy servers, the best and simplest way to watch British TV shows from anywhere in the world has arrived.
At Beebs, we have developed an easy, hassle-free solution for anyone wanting to catch-up on English TV from overseas. Once you find Beebs in the Chrome web store, it is a one-click install which provides further one-click access to your favourite UK channels BBC iPlayer, Channel 4 and ITV Hub.
With Beebs in your browser, it's simply set and forget. Anytime you want to watch British TV shows online, you can.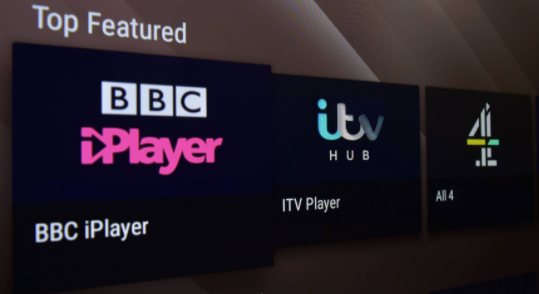 ---
Follow the 3 simple steps to watch British TV shows from anywhere:
BBC iPlayer, Channel 4 and ITV Hub will be accessible when you've subscribed. You can watch British TV from outside the UK. Happy viewing!
---
If you're not convinced by what we offer with Beebs, here are some other solutions to stream UK TV online:
Option 1: Purchase a VPN
I keep hearing bout VPNs. Don't I need one of them to watch British TV from overseas? Well, yes, that is definitely an option. VPNs are by far the most popular method of accessing the different streaming services. They work by masking the user's IP address and makes it seem as though you are situated in the UK rather than overseas.
For a decent VPN you will need to download software and pay a monthly fee. Most work reasonably well once installed. But they don't always guarantee access.
Option 2: Find a Proxy Server
Another more challenging method is by use a BBC iPlayer proxy server. A proxy server which is similar to a VPN but much more lightweight. There is usually a limit on the bandwidth you can use with any free version of a proxy server, so binge watching isn't always possible.
Option 3: Pay for a Britbox or Acorn TV
With the launch of both Britbox and Acorn TV, it seemed like British content on-demand was no longer a pipe-dream for those living outside the UK. Britbox offers British TV shows from the BBC and ITV–though mainly their older box sets.  Acorn TV is an accumulation of content from the UK, Australia and New Zealand.
It must be said that the programming on Britbox and Acorn TV is lacking when it comes to newer content since these shows are sold and distributed to platforms like Netflix or Amazon. Britbox and Acorn TV are available in a limited amount of countries.

Option 4: Install Beebs
We've given you three other options above, and outlaid the positives and negatives of each one. Watching British TV abroad should be a simple process (something your grandmother should be able to do) and with Beebs, it is.
Once you've downloaded the Beebs Chrome Extension, your device will have full access to site requests from the British streaming services.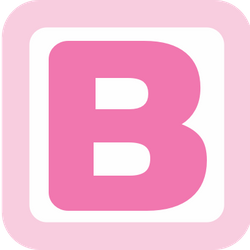 Best British television dramas on BBC iPlayer to stream in 2022
Doctor Who Season 13
Peaky Blinders series 6
The Serpent
Normal People
I May Destroy You
Roadkill
Line of Duty Series 6
Keeping Faith Series 3
Unforgotten Series 4
His Dark Materials Series 2
Watch Entertainment TV series on BBC iPlayer
Whatever it is you're into, you'll find something entertaining to stream on BBC. Watch British tv online streaming in India with Beebs. Our Indian Subscribers have streamed the following programmes over the past 12 months:
Top Gear Series 30
Rhu Paul's Drag Race UK Series 2
The Graham Norton Show
Great British Bake Off 2020
Pointless
Watch sport and news programmes on BBC live online when it happens
Tokyo 2020 Olympics Games
2020 UEFA European Football Championship
2020 Six Nations Championship
Match of the Day
Match of the Day 2
2022 FA Cup
Football Focus
Frequently asked questions
Yes, you can watch British TV shows on your iPad by directly accessing the British streaming websites. Right now, you can subscribe to Beebs which gives iPad users a pass to stream BBC iPlayer, ITV Hub, and Channel 4. All that's needed is Chrome Browser and you'll be watching in minutes.
For watching English TV abroad, the best option is subscribing to a service called Beebs. This is a simple Google browser extension that gives subscribers a pass to watch all the British streaming services like the BBC and ITV.
There are no reliable websites or VPNs that are free that can help people. However, a low cost alternative is called Beebs, which offers those who subscribe the full access to all the British TV channels. Find hundreds of new and old UK shows in a couple of clicks.
Want to watch British TV from anywhere?
Simply install the Beebs extension
Get Beebs for Chrome