Binge-Watch Every Episode of Mood on BBC iPlayer
Want to watch British TV from anywhere?
Simply install the Beebs extension
Get Beebs for Chrome

From the stage to the small screen, Nicôle Lecky's is making inroads to become one of the UK's best young talents. After countless awards and endless praise from the public and critics, it was only a matter of time until her one woman Royal Court show Superhoe would be adapted for television.
Renamed as Mood for release on BBC Three, the 6-part series is follows 25 year old Sasha Clayton (Lecky) who dreams of being a singer and rapper, but spends most of her time in her bedroom smoking marijuana.
By installing Beebs, subscribers have unlocked the best way to stream shows like Mood from outside the UK. No need to wait for a local release, start binging as soon as your fav British TV show drops.  
---
Where to stream episodes of SuperHoe (TV Series):
Once Beebs is locked and loaded into your browser, you will be able to stream BBC player on demand. It really is the easiest way to watch British channels like ITV Hub and Channel 4.
---
Trailer for Mood (BBC Three TV Series)
What is Mood all about?  
Mood is the BBC Three television version of Nicôle Lecky's one woman Royal Court show in which she was the writer, performer, lyricist and composer. Lecky retains the lead role as Sasha Clayton.
The 25 year living with her mum, step-dad, and irritating little sister, in Plaistow. She's gone from being the most popular girl at school, to spending most of her time on her own in her bedroom scrolling through social media.
She may not have a job or a flat, and, admittedly her boyfriend's not answering her calls; but she's got talent and a dream – when she releases her first EP everything's going to change.
"I'm a singer slash rapper. I'm not the sort of girl that will be working in fucking Wetherspoons for 8 pounds an hour."
Told in part through the songs she creates (the killer original soundtrack is all performed by Lecky), Sasha is kicked out of her family home and is forced into couch surfing. She eventually moves in with the enigmatic party-girl Carly where things really start to kick off.
An expanded cast for the TV adaption
Filming for Superhoe has concluded with episodes scheduled to premiere on BBC3 in the early part of 2022. The young cast of Mood is an exciting mix of both experienced actors and new faces. Joining the cast alongside Lecky is Lara Peake, Jessica Hynes, Paul Kaye and Mia Jenkins.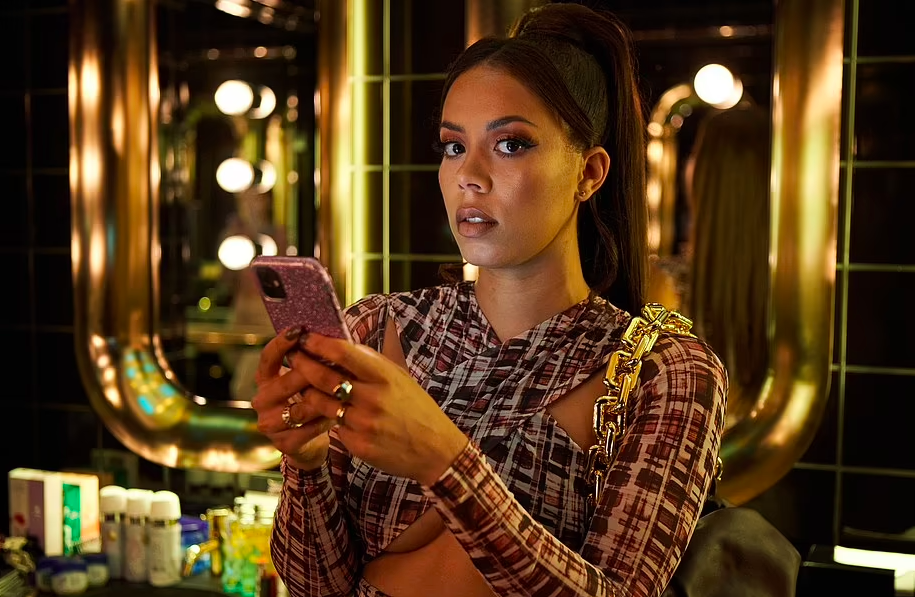 Frequently asked questions
The TV series Superhoe (now known as Mood) will be available on BBC 3 and iPlayer in early 2022.
Nicôle Lecky will retain the lead role of Sasha Clayton for the television adaption. Lara Peake, Jessica Hynes and Paul Kaye act alongside her.
Want to watch British TV from anywhere?
Simply install the Beebs extension
Get Beebs for Chrome