Watch I Am... TV Series on Channel 4 from Overseas

Want to watch British TV from anywhere?
Simply install the Beebs extension
Get Beebs for Chrome

Take the chance to stream series 2 of I Am... by installing the Beebs Chrome Extension. It lets you stream British TV dramas from anywhere in the world.
I Am... was one of the most ambitious and creative TV dramas Channel 4 has commissioned in recent times. Audiences were captivated by the first three episodes of I Am... when it aired back in 2019, and we now have three more brand new episodes to stream this autumn.
The female-led drama anthology series is unique for a number of reasons. The main reason being that each story is a collaborative effort by writer Dominic Savage and the lead actress from the episode.
Each story of I Am... centres on a titular character in which the episode is named after. Series 2 is launching with I Am Victoria. The lead in the episode is Suranne Jones. You can see an insight to her character's story in the Teaser trailer. Watch below.
---
If you are here to start watching episodes of I Am... on Channel 4, follow these steps:
Beebs subscribers aren't limited to whats available on All4. The entire streaming catalogue from both BBC iPlayer and ITV Hub are fully accessible too!

---
Who is in the cast of I Am... in series 2?
This authentic and thought-provoking series explores contemporary female experiences with themes, including trust, relationships, mental health and empowerment. Each actress who takes the lead brings a whole new story and fresh perspective to the anthology.
As mentioned earlier, Suranne Jones (of Vigil and Gentleman Jack fame) has been picked to star in the lead role for one of the first episode of the season. Letitia Wright (I Am Danielle) and Lesley Manville (I Am Maria) will feature in episodes 2 and 3 respectively.
Series 1 of I Am... was one of the most thought-provoking TV shows you could watch. If you missed them, all the episode of season 1 are available on All4. The three episodes starred Vicky McClure (I Am Nicola), Samantha Morton (I Am Kirsty) and Gemma Chan (I Am Hannah).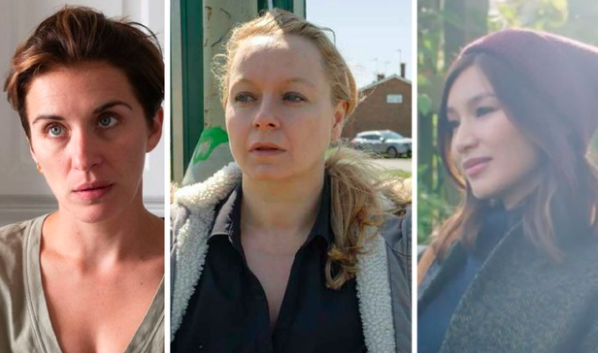 What is the release date for I Am...?
The release date for the second season of I Am... is set for 5 August 2021. Viewers will be able to watch all the episodes on Channel 4 or stream in their own time via All4.
---
Want to watch British TV from anywhere?
Simply install the Beebs extension
Get Beebs for Chrome