Watch Gentleman Jack series 1 on BBC iPlayer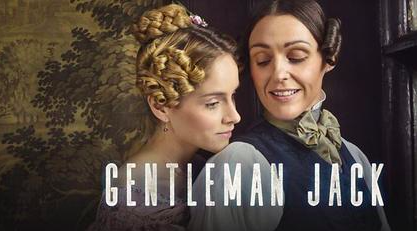 Want to watch British TV from anywhere?
Simply install the Beebs extension
Get Beebs for Chrome

Gentleman Jack is a drama co-created by the BBC and HBO. Here's all you need to know about the show & how you can stream full episodes of series one.
Gentleman Jack is a completely mesmerising portrait of landowner and industrialist Anne Lister. Set in the year 1832 in Yorkshire, England, the series is a really entertaining, thoughtful depiction of a character who seems to be so ahead of her time.
Created by Sally Wainwright, the historical drama is inspired by the life of Lister. Her collected diaries, which contain over four million words and are written largely in secret code, documented a lifetime of lesbian relationships.
If you haven't checked it out yet, click on the trailer below and gain a taste of what Gentleman Jack is all about!
Gentleman Jack | Series 1 | Official Trailer
---
Follow these simple steps to watch Gentleman Jack on BBC iPlayer from overseas.
1. Start by using Chrome Browser
Once these 3 steps have been completed. All the TV shows and movies found on BBC iPlayer will work for you.
---
What is Gentleman Jack about?
Set in 1832, the brilliant, endearing Miss Anne Lister leaves Hastings brokenhearted and heads to the lush landscape of Halifax, West Yorkshire, England, to restore her uncle's estate that she's inherited. While restoring the estate she finds that the family land has a coal mine and finds that it's being stolen by two brothers.
This newly instated, unusual lady landowner and landlord encounters a potentially blossoming and dangerous romance with another woman, which she records in a cryptic diary that no one can decode.
Coming soon: Gentleman Jack series 2
Gentleman Jack is a BBC One and HBO co-production and premiered in the United Kingdom on 19 May 2019. It was renewed for a second series by the BBC almost immediately. Production on the second series has suffered ongoing delays due to the COVID-19 pandemic. The last word is that filming resumed in October 2020
---
Repeated viewing on BBC iPlayer
The beauty of BBC iPlayer is that you have the flexibility to watch Gentleman Jack at your own pace. The entire box set is available on-demand in just a couple of clicks.
BBC iPlayer hosts many other new and classic box sets that one can find at any time. One of the all time best British past times is switching over to BBC One to watch the newest episodes of Doctor Who.
Series 13 of Doctor Who is in the works with more episodes being released in the later half of 2021. So, what better way to prepare for the incoming Time Lord adventures than streaming box sets of Doctor Who on iPlayer?
Want to watch British TV from anywhere?
Simply install the Beebs extension
Get Beebs for Chrome