How and where to watch full episodes of Father Brown Season 9 on BBC One
Want to watch British TV from anywhere?
Simply install the Beebs extension
Get Beebs for Chrome

You're going to struggle to find a more anticipated return to television than Father Brown. Here's how you can stream every episode of series 9.
We've had an unexpected break from our favourite crime-solving priest. Following the conclusion of season 8, we had a long period of silence from the broadcaster.
However, the BBC has rolled out the first details for the coming Father Brown season 9. New episodes will be returning to BBC One in early 2022.
Streaming full British television shows by the BBC has never been easier. If you'd like to tune in to watch their programming on BBC iPlayer without restrictions, here's what to do...
Simply install Beebs. Our Google Chrome extension lets users gain direct access to the BBC streaming service from anywhere in the world.
---
This is how to stream episodes Father Brown on BBC iPlayer:
All it takes is half a minute to register to the BBC iPlayer, and you'll get the full access to the BBC streaming service BBC iPlayer.
Sign up to Beebs and you'll be all set when Season 9 of Father Brown premieres.
---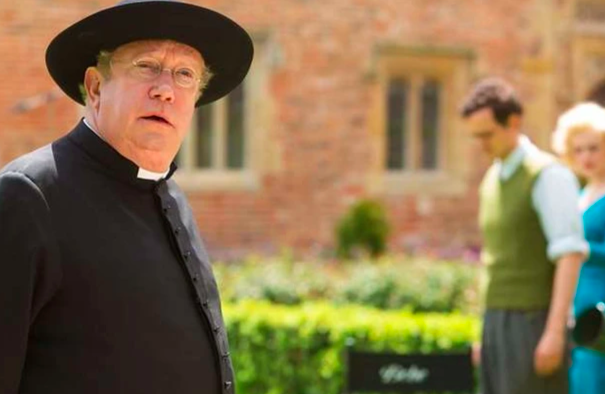 The long awaited return of Father Brown comes closer
Now in its ninth season on television, Father Brown's return is long overdue, having been away from us since the very early stages of 2020.
Few details have been released besides the confirmation that there will be 10 episodes, including the show's 100th episode. There will be plenty of high-profile actors set to make an appearance in this monumental episode.
The 100th episode, titled 'The Red Death', will see Lady Felicia and her husband Monty host a lavish masked ball counting down to 1954. However, their plans are ruined when the Minster of Defence, Sir Charles Hakeworth is murdered by a masked figure. With the estate locked down and a killer in the midst Father Brown and the gang must find the real perpetrator.
Set in England during the early 1950s, Father Brown is the priest at St Mary's Catholic Church in the fictional village of Kembleford. The programme's show runners have never shied away from shining a light on the murkier aspects of life in England in the years following The Second World War.
Our favourite Catholic priest with a fondness for investigating crime has continued to evolve over the years. Yes, he's not the most glamorous or intelligent detective we know. He is however, a superb detective. Often stepping up to crack cases deemed to have been open and shut by the local police department.
Watch more British detective series with Beebs
British detective drama Vera is available to stream on ITV Hub with episodes from the current 11th season as well as a handful of past episodes from older seasons. Beebs lets anyone access all the great British content found on ITV Hub.
Also found on ITV Hub is A Touch of Frost where we see David Jason as Detective Inspector Jack Frost - an unconventional policeman with a sympathy for the underdog and an instinct for moral justice. Sloppy, disorganised and disrespectful he attracts trouble like a magnet.
Lastly, we have to recommend Beebs subscribers to give Unforgotten a go. While it might not get the attention like some of the other dramas found on ITV, Unforgotten is certainly a series worth committing to. The fourth season has recently concluded, so there's plenty of content to keep viewers happy until Father Brown premieres.
Want to watch British TV from anywhere?
Simply install the Beebs extension
Get Beebs for Chrome