Watch Angela Black TV Series on ITV Hub
Want to watch British TV from anywhere?
Simply install the Beebs extension
Get Beebs for Chrome

No matter where in the world you live, every episode of Angela Black can be streamed from directly on ITV Hub.
Angela Black is ITV's new thriller that follows a woman with a seemingly perfect life. However, all is not as it first appears in Angela's life as it becomes quickly apparent that there her husband has dark secrets. It's a terrifyingly relatable story.
Viewers will follow the life of domestic violence Angela endures. What makes this series gripping is that her nightmare has the potential to be ended by private investigator Ed, who approaches her with details about her husband.
That's really all you need to know about this thematically fascinating piece of British television before it goes to air in October.
By installing Beebs, anyone can access ITV Hub from outside the United Kingdom, meaning once episodes of Angela Black make their way to ITV player, you'll be one of the first to stream them!
---
How to stream full episodes of Angela Black online from abroad:
Once Beebs is locked and loaded into your browser, you will be able to stream ITV player on demand, as well as BBC iPlayer and Channel 4. This will work from anywhere overseas.
---
When does Angela Black air on ITV?
The first episode of Angela Black series will go to air on ITV on October 26, 2021. Of course, all episodes will be made available on ITV Hub following their television debut.
Who is in the cast of Angela Black?
The line-up for the show includes Joanne Froggatt as Angela–a regular face on ITV throughout the years. The actress got her first big break at a young age starring in Coronation Street in the late 90's and, more recently, garnered international recognition in Downton Abbey.
Michiel Huisman plays as Angela's Husband Olivier. The Dutch actor has appeared in a growing list of American film and TV productions in recent years. His role in Angela Black marks an important milestone in a British production.  
Samuel Adewunmi as private investigator Ed. Although not yet a household name, this may change as Samuel is also set to star in the upcoming four-part drama You Don't Know Me which is coming to screens on both Netflix and the BBC.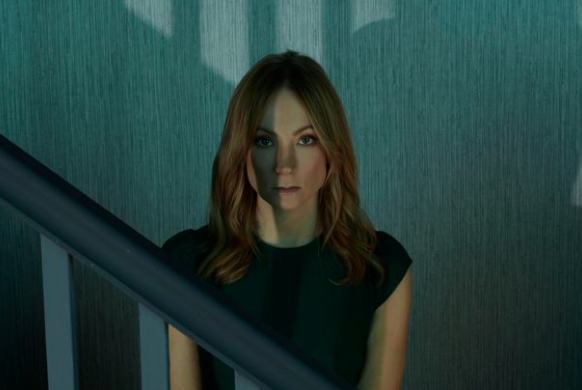 Want to watch British TV from anywhere?
Simply install the Beebs extension
Get Beebs for Chrome