How to Watch the UEFA Women's Euro 2022 Abroad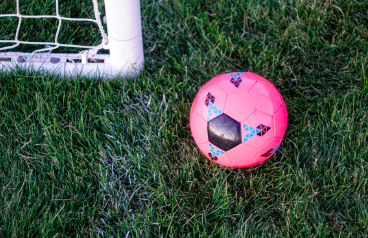 Want to watch British TV from anywhere?
Simply install the Beebs extension
Get Beebs for Chrome

The UEFA Women's Euro 2022 will be getting underway this July, and broadcast exclusively on BBC One and BBC iPlayer to UK households.
If you're based internationally but still want to get in on the action, we can help to unlock BBC iPlayer and make that happen.
Beebs is your ticket catch the entirety of the Women's Euro 2022 tournament live from anywhere in the world.
---
Stream Live Matches from the Women's EURO:
Download Chrome Browser (if you're not already using it)
It's that easy to catch all the football action. If you've checked off all the necessary information required to register to BBC iPlayer, you'll unlock the entirety of their content, including original TV programmes, movies, news service, and live sport.
---
Trailer for the UEFA Women's Euro 2022
The premiere trailer for the upcoming tournament has just dropped. Check it out below and get hyped for what shapes to be one of the most exciting sporting events of the year.  
The Women's Euro 2022 Schedule
The 2022 UEFA European Women's Football Championship will take place in 10 stadiums across 9 cities of England. The tournament will run from the 6-31 July.
The first game between England and Austria kicks off on 6 July 2022 at Old Trafford.
When is the final of the Women's Euro 2022?
Save the date! The Women's Euro 2022 final will be broadcast on BBC iPlayer on 31 July 2022 at 17:00. So be sure to check the time difference and tune in to watch the big game.
The final will be played between England and Germany on the 31st of July.
Which Countries Have Qualified?
Group A: England, Austria, Norway, & Northern Ireland
Group B: Germany, Denmark, Spain, & Finland
Group C: Netherlands, Sweden, Switzerland, & Portugal
Group D: France, Italy, Belgium, & Iceland
More Women's Sport to Catch on iPlayer and Beyond
Just like we had seen last year in the Men's Euro Championship, the women's tournament is predicted to be a huge success. As interested and support of the women's game grows, tournament organisers are hoping for bumper crowds and record-breaking TV audiences.
The public broadcaster is increasing its presence in the sports calendar. Rather than being forced to pay for a subscription, audiences can choose from a growing list of live sport on BBC One.
Frequently asked questions
The best way to watch football from the Women's Euro 2022 championship live is by the BBC iPlayer streaming platform. This online channel can be accessed from anywhere in the world with Beebs.
The Women's Euro football championship is scheduled to play between the 6th until the 31st July 2022.
Want to watch British TV from anywhere?
Simply install the Beebs extension
Get Beebs for Chrome