Easy Way to Stream Toast of Tinseltown
Want to watch British TV from anywhere?
Simply install the Beebs extension
Get Beebs for Chrome

Who could have seen this coming? A brand new series of Toast of London is coming on 4 January 2022 to BBC iPlayer.
It may have been a few years since we've seen Steven Toast on our televisions and devices, but from the look of the teaser trailer, we start this series right back in the action. In an incredible turn, the tortured thespian has relocated to the ultimate actor's playground – Hollywood.
The new series, which has been aptly titled Toast of Tinseltown, offers up another justification for signing up to Beebs (not that you needed anymore).
Install Beebs to watch every episode of Toast of Tinseltown from anywhere.
---
How to Stream Toast of Tinseltown from Anywhere
After the above steps have been completed, all that's left to do is registering to the BBC iPlayer (takes less than a minute).  Once you're done, you'll gain full access to the BBC streaming services on iView - happy viewing!
---
A Long-Awaited Sequel
English comedy fans have certainly been spoilt in recent times. With a vast array of new and returning titles which have made their way to BBC iPlayer, ITV Hub and Channel 4. Amongst the many highlights from last year, it's hard to look past The Cleaner and  The Outlaws. Of course, there was also the new season of What We Do in the Shadows which featured Matt Berry.
Few would have expected a return of Matt Berry in the cult favourite Toast of London. It has been a long time between drinks. The British television sitcom was last seen back in 2015. Rumour has it that Toast of Tinseltown will have six episodes.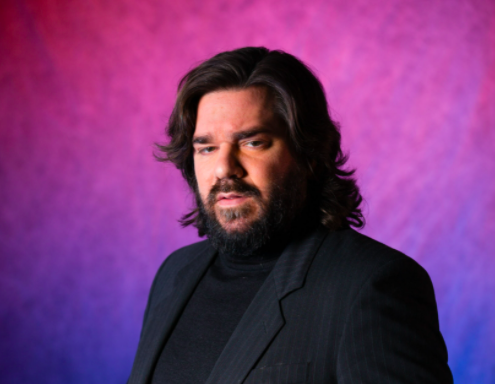 Steven Toast, as many would be aware, is an eccentric, middle-aged actor with a chequered past who spends more time dealing with his problems off stage than performing on it.  Surely this time in an American setting Steven Toast will get the adulation in the United States he thinks he so richly deserves.  
In a bit of a surprise, the new season will appear on the BBC rather than Channel 4 where the first three seasons appeared. Either way, it wouldn't have mattered which channel Toast of Tinseltown appeared on since Beebs lets users tune in to every free to air UK channel where there are plenty of English comedy box sets to check out.
Frequently asked questions
Toast of Tinseltown was online to stream on BBC iPlayer from 4 January 2022, with all episodes now available on the platform.
Toast of Tinseltown is available on BBC iPlayer in the UK. It is possible to access iPlayer from anywhere with our Beebs chrome extension.
Want to watch British TV from anywhere?
Simply install the Beebs extension
Get Beebs for Chrome