This is how to stream The Only Way is Essex online in 2021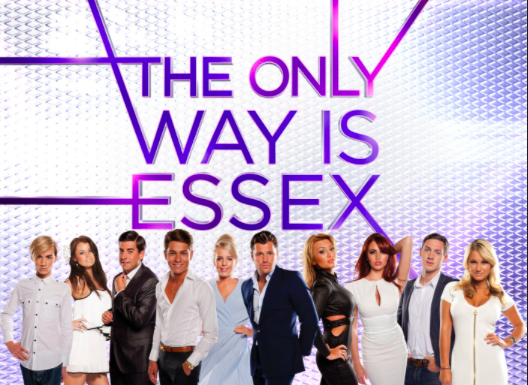 Want to watch British TV from anywhere?
Simply install the Beebs extension
Get Beebs for Chrome

The Brits have become the masters of reality TV. Of course, we must admit that this is a polarising genre of television. You're either really into it, or you cant stand a second of it.
Nevertheless, a show like The Only Way Is Essex (or TOWIE for short) has grown to become a consistent ratings hit for ITV. Clearly there is something magnetic about a reality series that owns its trashiness.
If you are eager to get involve and binge some episodes of The Only Way Is Essex, then we can help to make that possible.
With Beebs anyone can stream TOWIE online hot from the source. So, what are you waiting for? Get direct access to TV shows on ITV Hub with Beebs!
---
Stream the new series of The Only Way is Essex and other UK TV shows direct from ITV Hub.
3. Head over to ITV Hub (Once you register, it will start to work)
It really is that simple. When Beebs is locked and loaded in your browser, you'll gain access to watch TV shows from ITV Hub as well as from BBC iPlayer and Channel 4.
Enjoy!
---
ITV Hub: The Home of Reality TV
It almost goes without saying, but ITV Hub is where we go to when we're in the mood from some reality TV. If you head over to the ITV website and sort the programmes by genre, you'll see just how much reality TV content is on offer to viewers. Here's our pick from the bunch!
The Only Way Is Essex
Make no mistake, The Only Way Is Essex continues to be like no other reality show on UK television. No one is creating more drama on television this year than the cast of TOWIE. Fans simply can't get enough with the programme now in its 27th season!
Love Island
It's almost hard to believe but Love Island has become the flagship programme for ITV. It might not appeal to everyone, but fans eagerly await the chance to stream every new episode. The series has gone international, spawning countless localised spin-offs and celebrity versions.  
The premise of Love Island is simple with the show featuring a group of single contestants, known as "islanders" who live together in a specially constructed villa that is isolated from the outside world, in an attempt to find love.
Ferne McCann: First Time Mum
As of 2017, viewers have been on a journey looking in on the life of English model/celebrity Ferne McCann. The documentary series Ferne McCann: First Time Mum is about the experiences of McCann as a single mother with her child.
Want to watch British TV from anywhere?
Simply install the Beebs extension
Get Beebs for Chrome