How to watch The Queen's Platinum Jubilee live on BBC iPlayer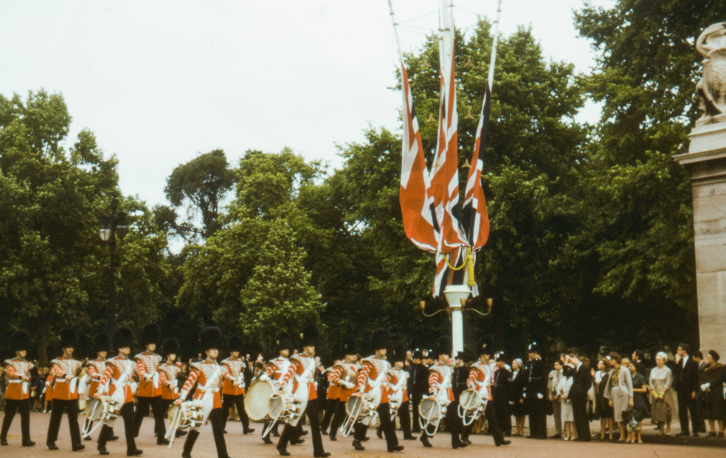 Want to watch British TV from anywhere?
Simply install the Beebs extension
Get Beebs for Chrome

The spectacular royal celebration of HM Queen Elizabeth marks a huge occasion for the United Kingdom and the world. The television stream begins on Friday 3 June 2022 and will continue until Sunday evening.
The celebration will be broadcast live on BBC One and BBC iPlayer. Those living outside the UK can access this stream with our service.
By subscribing to Beebs, it's incredibly simple to gain a streaming pass to all the major UK channels. Never miss a second of the monumental event by signing up.
---
Stream The Queen's Platinum Jubilee on the BBC from abroad:
The three steps above shouldn't take you long at all. All that's left to do is registering with iPlayer and you'll be able to start watching the Royal Jubilee!
---
What to Watch on the BBC for HM's Celebration Weekend
On Saturday, there's also The Day I Met the Queen special BBC television programme. Guests such as Aled Jones, Jennie Bond, John Craven, Carol Kirkwood and Ainsley Harriott search the country for everyday people who have met the Queen and have extraordinary stories.
Later on Saturday evening is The Coronation. This broadcast marks the 65th anniversary of Her Majesty the Queen's coronation. The Queen shares her memories of the ceremony, as well as that of her father, King George VI, in 1937.
The Songs of Praise: Special Queen's Jubilee episode will take place on Sunday morning. Join Aled Jones and Pam Rhodes as they celebrate HM the Queen's platinum jubilee at a street party in Eton and reflect on the Christian faith that has underpinned her remarkable reign.
Sunday June 5th 2022 is the final day of the Queen's jubilee celebrations. This event showcases the spectacular Platinum Pageant and the best of the street parties from the UK.
When it's all wrapped up, it's possible to watch the documentary 'Elizabeth: The Unseen Queen' on BBC iPlayer.
Frequently asked questions
The best place to watch The Queen's Platinum Jubilee when abroad is by accessing the BBC iPlayer website. This is possible by installing Beebs. This is a Chrome extension that gains users full access in minutes.
The Queen's Platinum Jubilee will be a television event throughout the entire weekend with celebrations starting on June 3rd 2022. All of which can be streamed by anyone using Beebs. Catch all the celebration live from outside the UK.
The The Queen's Jubilee will be available to audiences on both BBC 1 and BBC iPlayer in the UK. Those living in the USA and Canada can access the BBC iPlayer stream with Beebs.
Want to watch British TV from anywhere?
Simply install the Beebs extension
Get Beebs for Chrome