Stream The Green Planet from Anywhere on BBC iPlayer
Want to watch British TV from anywhere?
Simply install the Beebs extension
Get Beebs for Chrome

From the makers of Blue Planet II, Sir David Attenborough presents a brand new nature documentary titled The Green Planet. In this wonderfully crafted television series, viewers will be taken to places where beauty knows no bounds.
It's hard not to be excited by the upcoming release, and we'd love for everyone to be able to stream The Green Planet and discover the BBC Studio's newest creation.
Install Beebs to watch The Green Planet on iPlayer from 9 January 2022.
---
Best way to watch David Attenborough documentaries online on BBC iPlayer:
All it takes is half a minute to register to the BBC iPlayer, and you'll gain full access to the BBC streaming services on iView.
---
Trailer for The Green Planet documentary
The David Attenborough Archive on iPlayer
Once you're done streaming every minute of The Green Planet, you'll find plenty more of David Attenborough's work to turn your attention towards. BBC iPlayer remains as the best source for nature documentaries, boasting a range of series that span a number of decades.
With David Attenborough as your passionate and knowledgable host, take a deep dive into a world where a single life can last a thousand years. The Green Planet promises audiences will see things few have ever seen before. Discover the dramatic, beautiful plant life of Earth.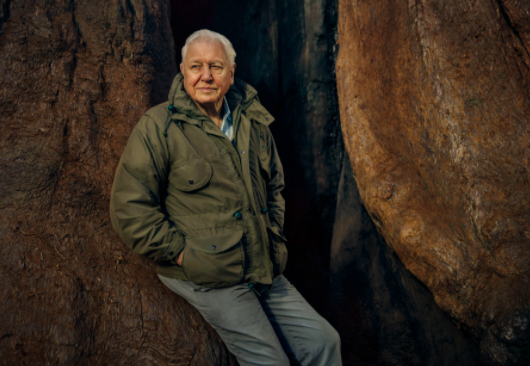 Gaining access to content from the BBC has become a big deal in recent years since no other broadcaster produces documentaries (or even television programmes) at a comparable quality.
If you live outside of the UK, finding a consistent source for British doco mini-series is a bit of a struggle, remove any uncertainty by subscribing to Beebs to ensure full access to new releases from the BBC when they premiere. In recent times, we've been watching a BBC nature documentaries such as Planet Earth II or Sir David Attenborough's A Perfect Planet.
Since BBC iView remains blocked to overseas streamers, Beebs is the best alternative to watch British documentaries in the USA and Canada (or anywhere you may call home).
What TV Channel is The Green Planet on?
For those in living in the United Kingdom, The Green Planet will air on BBC One. Those wishing to stream on demand in their own time can do so using BBC iPlayer.
Frequently asked questions
The Green Planet episodes are available on BBC iPlayer. Beebs is there to help international David Attenborough fans be welcomed back to the incredible world of plants by unblocking this service to everyone who wants access.
It's incredibly easy to watch The Green Planet directly on BBC iPlayer from the United States and Canada. This service has all the David Attenborough documentaries and more but it is ordinarily blocked to those based outside the UK. But this problem can be easily solved with Beebs Chrome Extension which unlocks all the British TV channels to those based in North America.
Aussie fans of David Attenborough can unlock The Green Planet and all his documentaries on BBC iPlayer by simply downloading the chrome browser add-on called Beebs. This is a one-click service which guarantees access to every UK TV streaming platform.
Want to watch British TV from anywhere?
Simply install the Beebs extension
Get Beebs for Chrome