How to Watch The Great British Menu on BBC iPlayer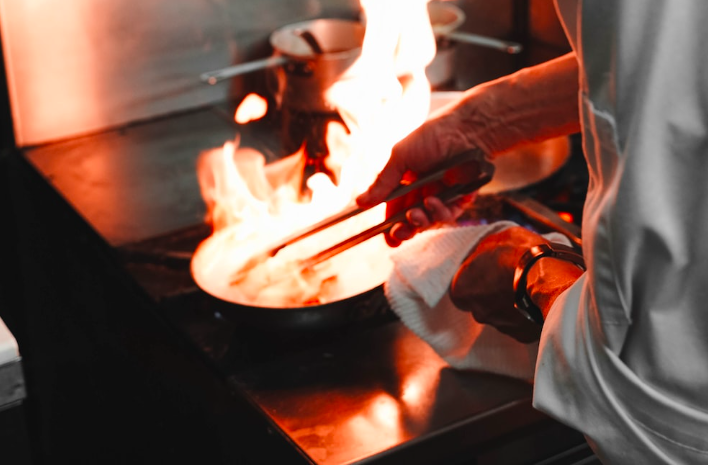 Want to watch British TV from anywhere?
Simply install the Beebs extension
Get Beebs for Chrome

You're never short of quality cooking programmes if you have access to iPlayer. Britain's best streaming service is always serving up a banquet amount of content for cooking show enthusiasts.
The programme highlights the best of British cuisine with top chefs from across the country putting their hearts on a plate. Not only is it about the culinary skills on display, but often
Missed an episode since you're living abroad? No worries! Sign up to Beebs and get streaming new and past episodes of The Great British Menu direct on iPlayer.
---
Stream New Episodes of The Great British Menu Online:
Your full pass to BBC iPlayer is unlocked straight away by following the steps above. All that is left to do is to sign up to iPlayer by adding your details. Check our guide to register in case you run into any issues.
---
Trailer: The Great British Menu
The Great British Menu is our first choice for U.K cooking programmes. and showcase amazing culinary talent. Who will get to cook for a spectacular banquet? Catch up on all the best episodes on iPlayer.
What is The Great British Menu About?
When done well, a cooking programme can show not only exceptional culinary skills and delicious dishes, it can also showcase great human-driven stories. The Great British Menu achieves this seemingly every season.
Now in its seventeenth season, the premise of the show is simple. The Great British Menu sees top British chefs compete for the chance to cook one course of a four-course banquet. The theme of the competition in series 17 was Great British Broadcasting.
This coincided with the 100 year anniversary of the BBC beginning radio broadcasts. The banquet was held at Alexandra Palace, London, which was the historical location of the BBC's first television broadcast in 1936.
Not only are there new top chefs in the kitchen, but there are new faces  series also saw a whole new judging panel with Ed Gamble, Nisha Katona and former GBM champion Tom Kerridge joining the programme. Andi Oliver has thankfully remained host.
Final Words
From MasterChef UK to Gordon Ramsay's Future Food Stars, the best cooking programmes constantly bring new flavour and heat to the genre. The Great British Menu is no different.
The listed programmes are some of the finest examples of the cooking genre out there, and they are all available iPlayer. And like most of the BBC's franchises, it's incredibly easy to start watching new and past episodes on iPlayer.
Be sure to check The Great British Menu streaming schedule via the iPlayer website and never miss an episode when it goes live!
Frequently asked questions
If you live abroad, it is possible to access BBC iPlayer streaming service directly to watch episode of The Great British Menu. Simply download Beebs and get streaming in no time!
The Great British Menu is available to be watched online on BBC iPlayer from the US. Just subscribe to Beebs to guarantee access to the streaming service and watch new and past episodes.
Want to watch British TV from anywhere?
Simply install the Beebs extension
Get Beebs for Chrome