Watch Every Episode of Suspect on All4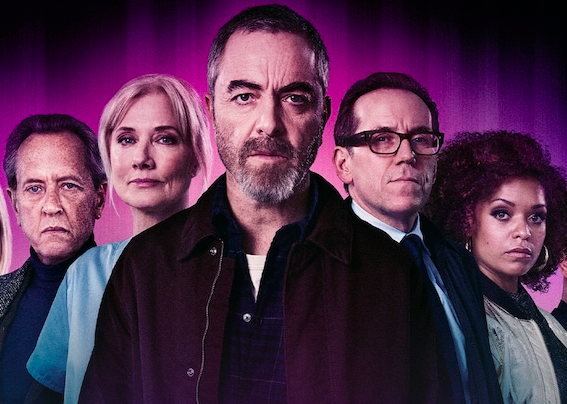 Want to watch British TV from anywhere?
Simply install the Beebs extension
Get Beebs for Chrome

Based on Danish series Forhoret, Suspect is a classic Whodunnit from Channel 4 which employs Scandi noir tropes to tell a dark and unnerving tale. In this chilling series, nothing is at appears, and no one is as they seem.
If you want to watch series one of Suspect, simply install Beebs. You'll gain immediate access to All4 and its entire catalogue, along with iPlayer and ITV Player.
---
This is How to Stream Episodes of Suspect Channel 4:
Beebs subscribers aren't limited to what's available on All4. The entire streaming catalogue from both BBC iPlayer and ITV Hub are fully accessible too!
Our service remains the easiest way to watch British television productions!
---
New Trailer for Suspect (TV Series)
The Plot of Suspect
James Nesbitt plays disillusioned detective Danny Frater, who we first meet in a mortuary, discussing the supposed suicide of a Jane Doe with pathologist Jackie (Joely Richardson). It soon transpires that the body under the white sheet is that of his estranged daughter, Christina (Imogen King). Far-fetched? Perhaps. But it's also a gripping premise which begins a rollercoaster ride of intrigue and mystery.
Like all good Scandi-noir protagonists, Danny goes off-book. In each episode, he interrogates a new potential suspect, the dynamic between the two forming the core of the story. He follows one lead after the next, discovering an array of 'unsavoury' characters who know more than they initially let on, in an attempt to uncover the truth and find justice for Christina.
The Channel 4 television drama series guides us through a seedy underworld of strip clubs and drug deals, while exploring themes of trauma, mental health, and identity. Ultimately, it's a fairly straight-forward crime procedural that isn't afraid of being more than a little bleak at times.
Frequently asked questions
Want to watch British TV from anywhere?
Simply install the Beebs extension
Get Beebs for Chrome