How to watch The Ipcress File 2022 TV adaption online
Want to watch British TV from anywhere?
Simply install the Beebs extension
Get Beebs for Chrome

This is the next show you're about to be hooked on. The high octane spy thriller, The Ipcress File, is coming soon to ITV in March 2022.
Judging from The Ipcress File trailer, this looks set to be be a wild ride for viewers. The mini-series tells the story of espionage in 1960's Britain, so expect a story fraught with danger and plenty of betrayal.
By installing Beebs, access to the ITV streaming service happens straight away. Don't wait for an international release of The Ipcress File, get streaming as soon as it comes to air in the UK.
---
How to stream full episodes of The Ipcress File online via ITV Hub:
Once Beebs is locked and loaded into your browser, you will be able to stream ITV player on demand. Just be sure to register to ITV Hub (takes 30 seconds using this guide).
The Ipcress File online stream awaits! Happy viewing!
---
What is The Ipcress File About?
The 1965 Michael Caine film of the same name is still loved by the public and is considered a classic, but if there were ever a time for a modern TV adaptation, it's now. Enough time has passed for a new generation to fall in love with this classic espionage story.  
The bestselling spy novel by Len Deighton tells the story of a dangerous undercover mission in which British spy must use his wit to find those behind a suspected of kidnapping a missing British nuclear scientist.
Who is in the cast of The Ipcress File TV series
The Ipcress File cast is one of the most star-studded of any British production of the year. Filming went underway in locations in both Liverpool and Croatia last spring.
Joe Cole (Holby City, Peaky Blinders) takes on the iconic spy Harry Palmer. The working-class British sergeant is serving time in Berlin at the height of the Cold War. Lucy Boynton (Endeavour) and Tom Hollander are also in the cast.
When is The Ipcress File on ITV?
Viewers can expect The Ipcress File to debut on both ITV and ITV Hub in March 2022. We'll keep readers posted when the exact release date is known.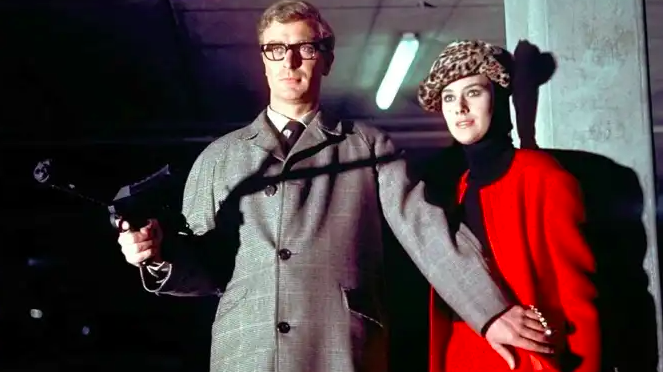 Frequently asked questions
The Ipcress File television series will debut in the UK on ITV and ITV Hub. Those living overseas can access the ITV Hub streaming service with Beebs.
There will be 6 episodes in the first season of the modern re-telling of the popular novel.
---
Want to watch British TV from anywhere?
Simply install the Beebs extension
Get Beebs for Chrome