Stream Redemption on ITV Hub from Abroad
Want to watch British TV from anywhere?
Simply install the Beebs extension
Get Beebs for Chrome

There's been many great crime dramas in recent months. The Responder, Innocent, and Manhunt: The Night Stalker to name just a few. We have a feeling that Redemption could be the best of the lot.
DI Colette Cunningham's no-nonsense approach to her job has earned her the respect of her peers. She's always composed, no matter the task. That is until she gets a call from the Garda in Dublin after the body of a young woman is discovered.
Hate missing out on great British programmes like Redemption? Don't wait any longer! Install Beebs and get streaming BBC, ITV, and Channel 4 content from anywhere.
---
Here's how you can stream every episode of Redemption:
Once Beebs has loaded into your internet browser, you'll be able to stream ITV player on demand.
TV plays such a crucial role in our lives. Not only do we rely on it for entertainment, but also for information. And the best source for all this are the British channels. Beebs is your pass for all the British streaming services.
---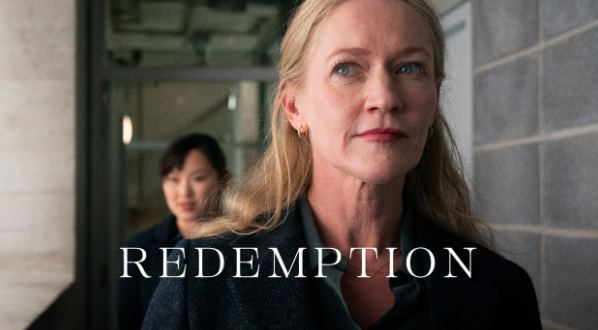 What is Redemption about?
Just a heads up for those reading. The following text contains minor spoilers. So if you want to go into this miniseries completely fresh, we recommend scrolling past this section of the page.
This six-part miniseries follows the plain-speaking detective DI Colette Cunningham, who is working for Liverpool's Serious Crime Squad. Her reputation as a dedicated and and cool-headed approach to her work is known throughout the Merseyside Police force.
Her world comes crashing down when her missing daughter turns up dead. Her daughter had disappeared 20 years earlier. With her life turned upside down, and grief consuming her every thought, Colette resolves to stay in Ireland to work for the Garda.
If she did fail her daughter in life, DI Cunningham is determined to do right by her now. Is she prepared for what she finds?
Who is in the cast?
Filmed in Ireland during 2021, British and Irish talent make up bill of this compelling crime drama. Acclaimed actress Paula Malcomson (The Hunger Games trilogy, Deadwood) will take the lead role as DI Cunningham.
Shaun Duggan (of Brookside and EastEnders fame) will act alongside Paula in the role of Shane Kinsella. Redemption has been written by Sean Cook, whose credits include The Ship and The Code. The miniseries will be directed by John Hayes, of Vikings and Bancroft fame.
Frequently asked questions
Redemption will be available in the United Kingdom on ITV and ITV Hub. Those living outside the UK can access ITV Hub streaming service using Beebs.
There will be 6x60 minute episodes of this ITV crime drama which will be released in middle of 2022.
Want to watch British TV from anywhere?
Simply install the Beebs extension
Get Beebs for Chrome