Watch Masterchef UK 2021 on BBC iPlayer
Want to watch British TV from anywhere?
Simply install the Beebs extension
Get Beebs for Chrome

If you've ever watched Masterchef UK, you'll know how addictive this competition show can be. We love to see it all. The hits and misses. And, of course, the complete culinary failures.
The challenges, which seem to become more creative with every season, are always embraced with enthusiasm by the contestants. Most who enter the kitchen are extremely competitive, but they were also respectful and open to learning.
Really great personalities is not enough to make a competition show worth watching, but it does help with a show like this. And, it's got to be said, Masterchef UK has some of the most likeable and entertaining hosts / judges on television. There's also Celebrity Masterchef UK to look forward to this year.
Masterchef 2021 looks set to be one of the best seasons yet. View the full trailer below.
---
Follow these simple steps to watch Masterchef UK 2021.
1. Start by using Chrome Browser
3. Register to BBC iPlayer (Takes less than 30 seconds)
That's it. All it takes is three simple steps. Beebs is your ticket to watching British TV channels including BBC iPlayer, ITV Hub and Channel 4.
---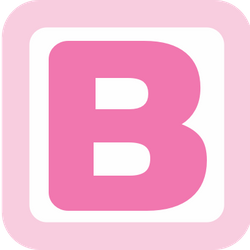 2021 - A Record-Breaking Year for BBC iPlayer
They've done it again! BBC iPlayer has achieved another record-breaking first half of the year in 2021. It's positive news all round with shows like Line of Duty, Eastenders and the Euro 2020 Championship helping the broadcaster draw peoples attention to the iPlayer service.
This announced would have come as no surprise to Beebs users. We've really been spoilt for choice this year. If you're looking for a youthful, light-hearted but addictive show to stream, we have to put forward Glow Up: Britain's Next Make-Up Star. The BBC Three show has been a surprise hit for the public broadcaster with another season already in the works.
A staple on BBC iPlayer is The Great British Sewing Bee. The show continues to evolve as the judges aim to find Britain's Best Amateur Sewer. Coming soon to BBC iPlayer is RuPaul's Drag Race UK which is now about to launch into a third season.
Want to watch British TV from anywhere?
Simply install the Beebs extension
Get Beebs for Chrome