How to watch Ghosts (UK TV Series) on BBC iPlayer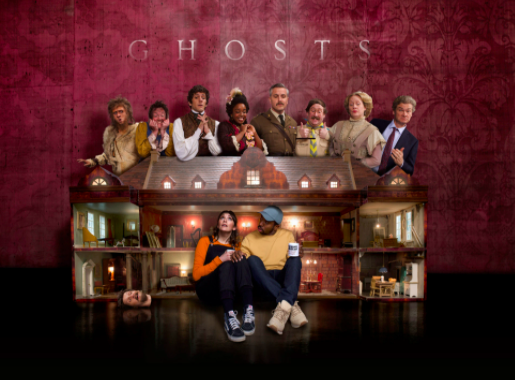 Want to watch British TV from anywhere?
Simply install the Beebs extension
Get Beebs for Chrome

Ghosts has fast become one of our favourite English comedies of late. This article will help to reveal the best way anyone based overseas can join in the laughs and watch every episode of this BBC hit.
Now coming up to its fourth season, the BBC comedy series follows a collection of ghosts from different historical periods haunting a country house while sharing the house with its new living occupants– a young married couple, Alison and Mike.  
Series 1-3 of Ghosts are hosted permanently on the British Broadcaster's streaming service called BBC iPlayer. Usually an exclusive service to UK residents, overseas fans can get streaming with our Beebs Chrome Extension!
---
Watch every episode of Ghosts on demand from anywhere abroad:
Once you've subscribed to Beebs, you'll be laughing in no time. And you will feel better for it.
In just a couple of clicks, any of the comedy series and movies found on Channel 4, BBC iPlayer and ITV Hub are there to be enjoyed.
---
Ghosts | Series 1 | Official Trailer
Few countries are responsible for as many ground-breaking comedies as the United Kingdom. Ghosts is another comedy to add to the list.
Hilarious and surprisingly clever, the series is getting better and better as more episodes and Christmas specials are released.
For those curious about the comedy programme, check out the trailer below.
How many seasons are there of Ghosts by the BBC?
Since premiering in 2019, there have been three seasons of Ghosts plus a Christmas special. Series 4 of Ghosts was quickly commissioned by the BBC following the immediate success of season 3.  
Ghosts season 4 is in the works and is scheduled to be released around September or October 2022. Of course, like with every season, season 4 of Ghosts will be available to stream online on the BBC.
So if you want to watch British TV from anywhere, be sure to subscribe to Beebs.
Frequently asked questions
Want to watch British TV from anywhere?
Simply install the Beebs extension
Get Beebs for Chrome