The Best of British Comedy in 2021: Ghosts (TV Series)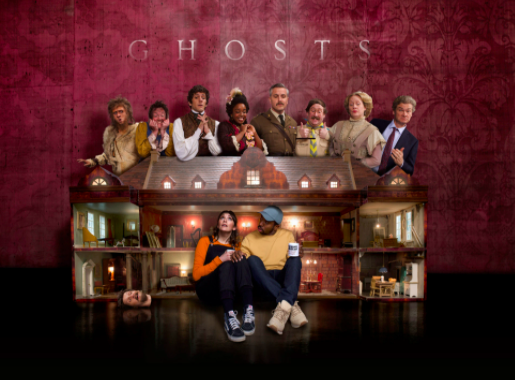 Want to watch British TV from anywhere?
Simply install the Beebs extension
Get Beebs for Chrome

Ghosts has fast become one of our favourite English comedies of late. Here's how you can join in the laughs by streaming it on BBC iPlayer.
Few countries are responsible for as many ground-breaking comedies as the UK. Here's another one to add to the list. Hilarious and surprisingly clever, series 3 of Ghosts is the kind of TV comedy that's become a little hard to find lately.
Now in its third season, the series follows a collection of ghosts from different historical periods haunting a country house while sharing the house with its new living occupants– a young married couple, Alison and Mike.  
Having the possibility to stream the greatest English comedies of all time whenever we want is a real joy thanks to our Beebs Chrome Extension. In just a couple of clicks, any of the comedy series and movies found on Channel 4, BBC iPlayer and ITV Hub are there to be enjoyed.
Ghosts | Series 1 | Official Trailer
---
Beebs is the best way to stream new and classic English comedies. Here's how to do it:
3. Head over to BBC iPlayer
Once you've subscribed to Beebs, you'll be laughing in no time. And you will feel better for it. So if you want to watch British TV from anywhere, be sure to subscribe to Beebs.
---
UK comedy box sets to watch in 2021
Watch it again: The Vicar of Dibley
Dawn French is a famous name in English comedy with a starring presence in Absolutely Fabulous, The Young Ones and The Comic Strip to name just a few of her credits. Her most beloved series though is definitely The Vicar of Dibley. The British sitcom, which originally ran on BBC One from 1994-2000, is available to stream in its entirety via iPlayer.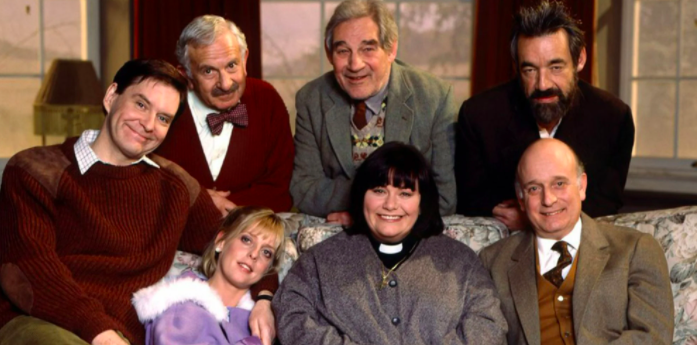 Catch-up: Ladhood Series 1
This is an English comedy that might have flown under the radar, but is definitely worth checking out. Ladhood is a coming of age comedy that first aired on BBC iPlayer in 2019. The show deals with a mature guy (Liam Williams) looking back at his past and learning from it to help him deal with difficult situations in his present life.  
Filming for series 2 of Ladhood has concluded and we expect new episodes of this under-appreciated comedy to be on our screens shortly.  Be sure to check out the scene below for an insight into why you should watch Ladhood on BBC iPlayer.
Want to watch British TV from anywhere?
Simply install the Beebs extension
Get Beebs for Chrome