How to watch Small Axe on BBC iPlayer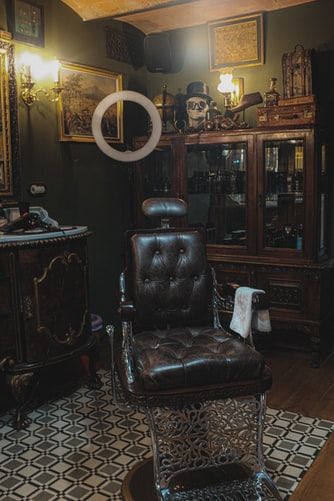 Want to watch British TV from anywhere?
Simply install the Beebs extension
Get Beebs for Chrome

One of the most eagerly anticipated miniseries of the decade has landed on BBC iPlayer in the UK. Small Axe, which is also available to stream on Amazon Prime internationally, is a five-part miniseries created by 12 Years A Slave director Steve McQueen.
The drama spans many decades with each episode not only highlighting injustices and also celebrating black culture in an honest, moving, and humorous way.
If you want to catch up with this highly-rated drama series, simply install Beebs.
---
Steps to Stream Episodes of Small Axe Online:
That's all you need to do. Just follow the quick steps above (plus register to iPlayer) and you'll be able to stream all your favourite British TV shows without any limitation.
---
Trailer for the BBC's Small Axe Miniseries
What is Small Axe about?
The title of the programme takes from a West Indian proverb about collective struggle ("If you are the big tree, we are the small axe").
Small Axe (BBC TV miniseries) cuts drama in five parts. Love letters to black resilience and triumph in London's West Indian community, directed by Oscar winner Steve McQueen. Vivid stories of hard-won victories in the face of racism.
See what you are missing without Prime or the BBC
As mentioned earlier, the drama series will air on BBC iPlayer and Amazon Prime.
If you are located abroad, travelling or on holiday then you will need to convince the BBC servers that you are located in the UK (other than signing up for an expensive subscription with Amazon Prime).
A VPN was considered for a long time as the only option to access the BBC from abroad and avoid seeing that familiar rights issue error message.
Things have evolved since then and here at Beebs we can provide a much simpler and less technical option to watch Small Axe from outside the UK.
Instead of a cumbersome VPN, we have created a simple Google Chrome Extension that can be installed in a couple of clicking once signing up through Google Extensions.
Frequently asked questions
Small Axe is able to be watched online on BBC iPlayer. If you want to watch this and other television series from the BBC, simply install Beebs. This Chrome add-on gains users immediate access to BBC iPlayer and its entire catalogue from anywhere. No other VPN or tool works as well as Beebs.
If you want to watch Small Axe from anywhere in Australia, be sure to download the Chrome Extension called Beebs. This is a tool that been custom built for unlocking TV series on the BBC iPlayer. Try and start streaming from anywhere in Oz straight away!
Small Axe has five episodes in total, with each having a different length. The episode list in order of showing are Mangrove, Lovers Rock, Red, White and Blue, Alex Wheatle and Education.
Want to watch British TV from anywhere?
Simply install the Beebs extension
Get Beebs for Chrome