Stream episodes of Silent Witness on BBC iPlayer from abroad
Want to watch British TV from anywhere?
Simply install the Beebs extension
Get Beebs for Chrome

No matter where in the world you live, every episode of Silent Witness can be streamed from directly on BBC iPlayer.
It's hard to believe there was a time when we didn't have Silent Witness on our television screens. It's been such a global phenomenon pretty much ever since it first came to air in the mid 90s.
Now coming up to its twenty fourth season (yes, you read that correctly), Silent Witness remains the quintessential British crime drama television series in 2021. Now the team of forensic pathology experts may have changed over the years, yet their investigations into crimes and search for justice remains as engaging as ever.
If you're in the mood for watching Silent Witness directly online via BBC iPlayer, we can help to make that happen. Beebs unlocks the time capsule that is BBC iPlayer. There you'll find every episode of Silent Witness from season one (which dropped all the way back in 1996) all the way up to the most recent of series 24.
We can't guarantee that all these episode will remain on BBC iView forever, so watch them while you can. Get yourself a Beebs Subscription and start watching.
---
Follow these simple steps to watch BBC One's Silent Witness online.
1. Start by using Chrome Browser
3. Head over to BBC iPlayer and register
By following these easy steps, you'll be able to stream all your favourite British TV shows on BBC 1 without any limitation. The BBC iPlayer will not detect if you are overseas if you access the site.
So, what are you waiting for?
---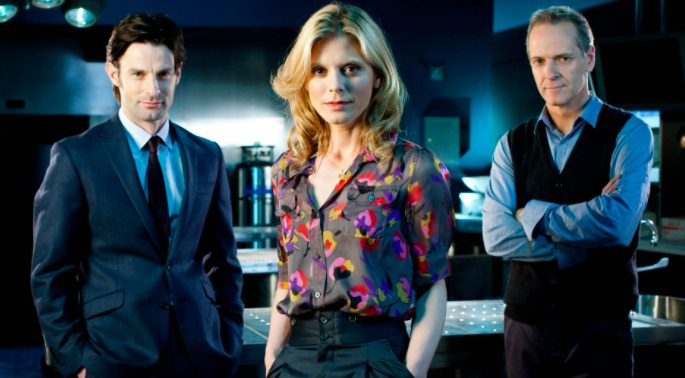 Series 24 will be a landmark achievement for the team behind Silent Witness with the new episodes marking the show's 25th anniversary of being on our tellys. Join in the celebration for the launch of Silent Witness Season 24 by tuning via BBC1 or BBC iPlayer on September 6 at 9pm.
Since Emilia Fox joined the cast in series 8 as forensic pathologist Nikki Alexander, the series has gone on from strength to strength. We've gone back and streamed early episodes of the series where Amanda Burton pathologist Sam Ryan. Clever and incredibly well-made, it's held up beautifully even after all this time.
Speaking about old classics, the BBC iPlayer page is fully stacked with box sets–at last count it had the entire collections of over 167 British TV series. From classic English comedies to critically acclaimed UK dramas, there's something for everyone.
Want to watch British TV from anywhere?
Simply install the Beebs extension
Get Beebs for Chrome