How to Watch Sherwood on BBC iPlayer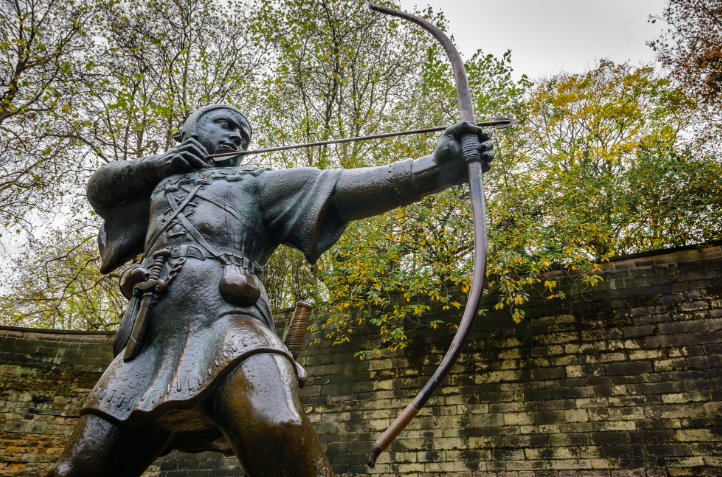 Want to watch British TV from anywhere?
Simply install the Beebs extension
Get Beebs for Chrome

For those on the hunt for a riveting crime drama that leaves you guessing after every episode, look no further.
This new series from writer James Graham, which is directed by  Lewis Arnold and Ben A Williams, is an instant BBC classic that draws you in and doesn't let you go.
If you want to add this British drama series to your streaming schedule, your best option is to get Beebs for Chrome!
---
Steps to Stream Episodes of Sherwood Online:
That's all you need to do. Just follow the quick steps above (plus register to iPlayer) and you'll be able to stream all your favourite British TV shows without any limitation.
---
Trailer for Sherwood (BBC TV Series)
As shown in the trailer below, the BBC series is inspired in part by real events. Based in a Nottinghamshire mining village at the heart of Sherwood lie, a fractured community is shocked by two unexpected killings which further spark a massive manhunt.
What is BBC's Sherwood all about?
The story unfolds against the backdrop of a village in Nottinghamshire, where relationships are still fractured by the legacy of the miners strikes in '84 and '85. In Sherwood, the rift between members of the NUM, who joined the strikes, and the UDM, who continued to work in the mines during this period, continues to shape the social and political landscape of the area.
When outspoken life-long NUM member Gary Jackson (Alun Armstrong) is found murdered in the street, an investigation ensues, unravelling a complex history of conflict, betrayal, police brutality, and systemic governmental violations. Gary's murder is just the beginning of a story, loosely inspired by real events, which becomes more layered with every episode — without ever becoming confusing or convoluted.
The British drama series touches on big topics and handles political events with sensitivity and a great deal of insight. However, we're also invited to get to know the internal world of Sherwood's characters. Their own personal battles, regrets, and shortcomings are woven throughout, which makes each character feel well-rounded and wonderfully real.

Who is in the cast of Sherwood?
A stellar cast of British talent shines in this masterfully written series. The investigation is led by Ian St Clair (David Morrissey), who was on the force in the '80s during the strikes and has progressed through the ranks to the top.
Despite his calm and level-headed exterior, St Clair grapples with the consequences of being on one side of the picket line — shunned by family and viewed with suspicion by the working class community he grew up in.
When the investigation comes to a standstill, he's joined by Met officer  Kevin Salisbury (Robert Glenister), a police officer who has never quite 'made it' — not due to a lack of competence or ambition, but rather, a moral compass that proved inconvenient to his superiors.
Leslie Manville, who plays Gary's wife and grandmother to two young teens, is utterly convincing and relatable; flawed but likeable. Her sister Cathy (Claire Rushbrook) hits all the right notes as an anxious and unassuming wife and step-mother who is confined by these roles and struggling to listen to her own instincts. Joanne Froggatt dazzles as acerbic and self-assured Tory councillor Sarah.
Her husband Neel (Bally Gill) fades into the background, unwilling to address the behaviour of his father, played by Adeel Akhtar, who struggles with social cues and is finding it difficult to cope after the death of his wife, to devastating effect.
Frequently asked questions
Those living in the UK can find Sherwood on BBC iPlayer. International audiences can access the BBC iPlayer streaming website with a chrome extension called Beebs. Unlock the full channel in a couple of clicks!
There are a total of six episodes in the series. The final episode of Sherwood will be streamed on BBC iPlayer on Tuesday 28th June 2022. Episodes will remain on the platform for a number of months.
Want to watch British TV from anywhere?
Simply install the Beebs extension
Get Beebs for Chrome