How to Watch Red Rose (TV Series) Online From Anywhere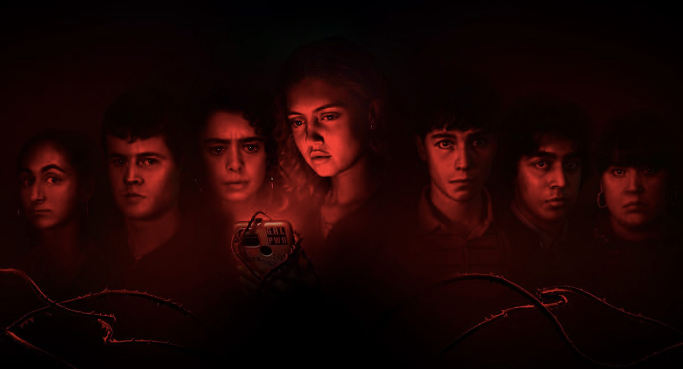 Want to watch British TV from anywhere?
Simply install the Beebs extension
Get Beebs for Chrome

It's the must-watch horror thriller everyone is talking about right now: Red Rose. If you're ready to stoke the coals of your nightmares, this one's for you!
Taking place over a long, hot summer post-GCSEs, Red Rose centres on a group of teens who are eager for adventure, but get more than they bargained for when they download a creepy — potentially haunted — app.
From the creators of Sex Education and the director of Spanish teen hit Elite, Ramón Salazar, Red Rose explores the dark side of our addiction to life online.
Red Rose arrives online on BBC 3 with all episodes available on iPlayer from 15th August 2022.
---
Start Streaming Red Rose on BBC Three:
It doesn't matter if you're living in the United Kingdom or not – access to the BBC iPlayer online streaming service can happen in an instant!
Just be sure to sign up to BBC iPlayer for full access.
---
Red Rose Exclusive Trailer For BBC3
When Rochelle downloads a mysterious app called Red Rose, her plans for summer change. Check out the trailer below before watching on BBC Three online.
What is Red Rose about?
School is out in Bolton, and Red Rose's protagonist, Rochelle (Isis Hainsworth) receives an invite to an app that promises 'a new you'.
Intrigued, she downloads the app, which begins to issue tasks she must complete. These initially seemingly innocuous challenges become darker and more dangerous, and begin to threaten her friendship with her BFF Wren (Amelia Clarkson).
But Red Rose can be as sweet as it is sour, balancing out what is essentially blackmail with kind gestures and promises of desires fulfilled. As the series goes on and the spine-tingling chills intensify, the viewer is invited to speculate as to what Red Rose really is.
Is it something supernatural — perhaps a ghost, or a demon? Or is this a different kind of evil?
Who stars in Red Rose?
The BBC Three series' leading stars are Amelia Clarkson, who plays Wren, and Isis Hainsworth, who plays Rochelle. Harry Redding plays Noah, the love interest of Wren. Also in the group: Jaya, played by Ashna Rabheru; Taz (Ali Khan), and Anthony (Ellis Howard).
On the cast, creators Michael and Paul Clarkson - who also worked on The Haunting Of Bly Manor - say "We are thrilled with the talented cast that we've assembled in Red Rose. They have so brilliantly captured the spirit of the North with their nuanced, devastating and hilarious performances. We can't wait for the rest of the world to fall in love with them, just as we have. They're doing Bolton – and us – proud." (BBC UK).
A Steady Stream of Quality
When it comes to creating new content for BBC Three, the broadcaster has stepped up their game in a major way. In recent times we've seen top-drawer local productions debuting such as Mood and Love in the Flesh.
Ever since the decision was made for BBC Three to return to television, this positive trend seems likely to continue.
Frequently asked questions
Red Rose is available to stream in the UK on BBC iPlayer. Those outside the UK can access this service with Beebs, which is a one-click download that unlocks UK TV channels.
Each episode of Red Rose is 45 minutes long. There are 8 episodes of Red Rose altogether.
The release date for BBC's The Capture season is August 15th, 2022. All episodes are now available to watch on iPlayer.
Want to watch British TV from anywhere?
Simply install the Beebs extension
Get Beebs for Chrome