How to watch UK TV abroad in 2021
Want to watch British TV from anywhere?
Simply install the Beebs extension
Get Beebs for Chrome

Don't miss out on your favourite British shows! Here's a step-by-step guide that'll show you how you can easily watch UK TV from abroad.
The rest of the world has been watching on in jealousy as UK residents have been streaming their favourite shows for years via BBC iPlayer. This service, along with ITV Hub and All4, are rich with British TV goodness but are blocked elsewhere due to rights issues.
But, the time has come for everyone to access the British streaming services from anywhere in the world. Whether you're a UK resident taking a trip overseas, an expat living overseas and missing home, or a you're just a fan of British TV shows and based abroad, we are here to guide you down the right path so you can get on with your BBC streaming.
Let's get started, shall we?
---
TLDR; Here's How to Watch UK TV From Anywhere in Under 2 Minutes
1. Start by using Chrome Browser
2. Install Beebs via the Chrome Store
3. Head over to one of BBC iPlayer, ITV or All4
Once these 3 steps have been completed. All the TV shows and movies found on these sites will work once you have registered for the BBC.
Happy viewing!
---
Option 1: Employ a VPN
It used to be so easy. The solution to unblock the BBC iPlayer from the USA or anywhere else abroad was to employ a VPN. Short for virtual private network, a VPN masks the location of a user's device and can be routing through an intermediary server in a location of the user's choosing.
Unfortunately, this tried and true method is becoming less reliable. The BBC, along with the other British broadcasters, are far better at detecting and blocking VPNs compared to a few years ago. The best VPNs for unblocking the BBC iPlayer come with a hefty price tag.
Finding the VPN that will allow you to watch UK TV as normal is a challenge in itself. Research is key, don't be persuaded by the large price reductions and offers that many of the VPNs offer for their subscriptions.
Option 2: Find a proxy server or illegal stream
A second option to bring up would be to find a proxy server. Similar to a VPN, it diverts your actual IP address and mimics a UK-based address. A ITV proxy is definitely an alternative if you are just wanting to watch ITV from Ireland occasionally. However, wave away any privacy if you sign up for a free version.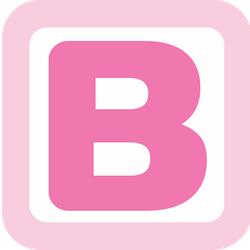 Option 3: Install the Beebs Chrome Extension
If you're looking for a the best answer to the question; how to watch British TV abroad, then look no further than Beebs. Yes, we know what you're thinking. This article may read a little "one-sided". And, you'd be correct in thinking this. The reason for the heavy bias is that we believe so strongly in the Beebs product. Put simply, it is the best option on the market.
Beebs is a simple Chrome Extension that was curated for the sole objective of unlocking British TV channels. Once installed, it can be forgotten about. Join thousands of happy Beebs subscribers and start watching British TV straight away.  
---
Want to watch British TV from anywhere?
Simply install the Beebs extension
Get Beebs for Chrome