Easy way to stream Gentleman Jack Season Two on BBC One
Want to watch British TV from anywhere?
Simply install the Beebs extension
Get Beebs for Chrome

For anyone looking to check out the latest season of Gentleman Jack, here is all you need to know regarding the release date, new cast, and how to stream.
The highly-anticipated second series comes hot off the heals following a successful first series. Audience were quick to embrace the story of Anne Lister.
Though the BBC and HBO remain tight lipped over plot details for series 2, they've teased fans with a set of first-look trailer. Check it out below.
Install Beebs and you'll be able to watch the entirety of Gentleman Jack series 2 on BBC iPlayer as soon as it is released.
---
This is how to watch full episodes of Gentleman Jack online from overseas:
Only half a minute is required to register to the BBC iPlayer, after which Beebs subscribers gain a full pass to the entirety of the public UK streaming services.
The beauty of BBC iPlayer is that you have the flexibility to watch BBC One programmes such as Gentleman Jack at your own pace. The entire box set is available on-demand in just a couple of clicks.
---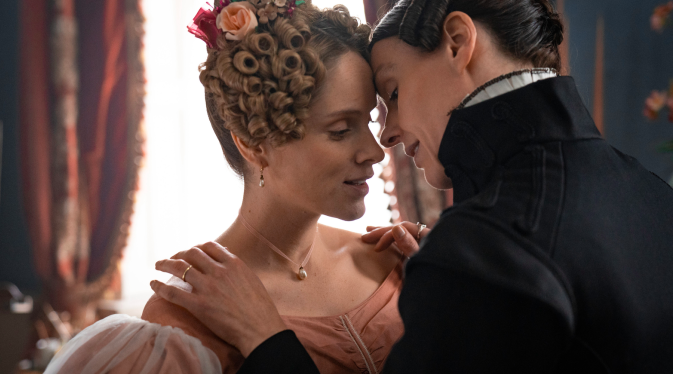 When is Gentleman Jack coming back?
HBO and the BBC have also released images of Anne Lister and her now wife Ann Walker enjoying their happy marriage.
As is evident in the image, the second series will see Anne Lister and Ann Walker move in together in Lister's Shibden Hall home as wife and wife. We will certainly see the newly weds determined to combine their estates and more of their entrepreneurial spirit.
Season two will star Gemma Jones, Timothy West, Katherine Kelly, Derek Riddell and Amelia Bullmore. The team working behind the scenes are Wainwright, Jones, Faith Penhale, Will Johnston and Ben Irving
With this incredible cast and crew behind it, we can only hope that the series manages to scale new heights of brilliance in the new season.
Frequently asked questions
Gentleman Jack is a BBC and HBO production and appears on BBC1 and iPlayer in the UK.
Following the release of the entire second season in 2022, there will be 16 episodes of Gentleman Jack in total.
Want to watch British TV from anywhere?
Simply install the Beebs extension
Get Beebs for Chrome