Best Way to Watch BBC iPlayer in Pakistan
Want to watch British TV from anywhere?
Simply install the Beebs extension
Get Beebs for Chrome

In this blog post, we'll show you how to stream UK television directly from Pakistan.
Just like we've helped those living in India unlock British television, we are reaching out across the border to help those in Pakistan find the best way to stream UK television.
Are you missing out on these British TV shows because you're travelling or living in Pakistan? Well, we can help you get in on all the action by subscribing to Beebs.
This tool unlocks all the television shows that are on the British streaming services. It gains anyone full access to the English TV channels such as BBC iPlayer, ITV Hub and Channel 4.
---
This is how to stream BBC One TV shows in Pakistan:
All it takes is half a minute to register to the BBC iPlayer, and you'll get the full access to the BBC streaming service BBC iPlayer in Pakistan.
---
Best British TV Shows on BBC One to Watch in Pakistan
Beebs is the best way to get BBC television live from Pakistan. No other VPN or streaming services guarantees access to all the British television channels.
With ITV Hub, Channel 4 and BBC iPlayer now available for you to use as you please, here are some of the best British TV shows that will be keeping you entertained:
Stream Now on BBC iPlayer:
Doctor Who
Torchwood
Fawlty Towers
Cbeebies
Top Gear
Time
Luther
Line of Duty
Strictly Come Dancing
Silent Witness
Watch BBC One live sports and highlights when in Pakistan
The BBC has gained the rights to many of the coming sports events, both at home and across the globe. BBC Sports has live football, cricket, tennis and plenty of sports. You can access the live stream for the following football events on BBC 1:
The BBC has retained the rights to the two international multi-sport events happening in 2022. Both the Birmingham 2022 Commonwealth Games and the 2022 Winter Olympics in Beijing will be broadcast on BBC iView. Tune and see how athletes from Pakistan perform in both these exciting spectacles.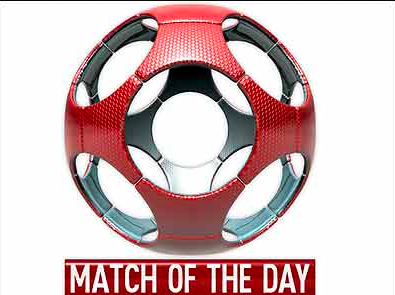 Watch the BBC News Live from Pakistan (and anywhere in the world)
Don't miss out on any breaking news or current affairs with BBC World News. Streaming BBC News programmes is accessible from Pakistan via BBC iPlayer.
On the iPlayer website you can flick over to BBC One live from the UK where you'll be able to live stream the free to air television station without any limitations.
Here are the BBC live news programmes that you can access:
BBC News at Six
BBC News at Ten
BBC Breakfast
BBC Weekend News
---
Want to watch British TV from anywhere?
Simply install the Beebs extension
Get Beebs for Chrome