New BBC One Comedy to Stream: The Cleaner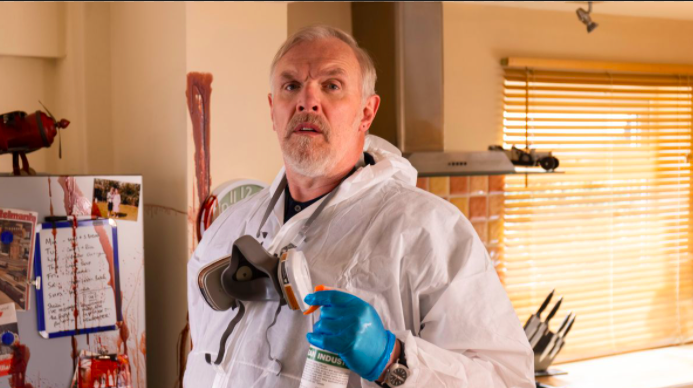 Want to watch British TV from anywhere?
Simply install the Beebs extension
Get Beebs for Chrome

If you're in search of English comedies to stream, Beebs is a good place to start. Access BBC One and stream new TV series like The Cleaner from anywhere.
We've seen plenty of decent dramas from the British broadcasters in 2021. But, let's be honest, there really hasn't been too many standout English comedies recently. Thankfully, the BBC has come to the rescue by announcing a brand new comedy series titled The Cleaner.
It will be a sitcom based on the German comedy Der Tatortreiniger and will premiere on BBC One on 10 September 2021. Greg Davies, best known for his role in the Channel 4 smash comedy hit The Inbetweeners, plays the lead roll of Paul 'Wicky' Wickstead. His job is being a cleaning technician responsible for the removal of any signs of death from crime scenes.
The cast for UK version of The Cleaner is impressive with comedy legend David Mitchell and Ruth Madeley (Coronation Street) confirmed to feature in the show. Helena Bonham Carter (Harry Potter, Fight Club, plus too many incredible projects to name) will also be starring in an episode.
The BBC has released an official trailer for The Cleaner to get us all excited about their newest comedy series. Watch below.
---
Beebs is the best way to stream new and classic British TV comedies from abroad. Here's how to do it:
3. Head over to BBC iPlayer and register
It's as simple as that!
---
Best of Greg Davies: The Inbetweeners on All4
Since you've made the wise decision and signed up to Beebs, you've now gained access to watch all the British TV channels. If you flick over to All4, you'll find more of Greg Davies' best work. Scenes in The Inbetweeners are elevated by Davies' energy.
Even if you think you've seen enough of The Inbetweeners, watch some episodes again, you'll find a new reason to laugh. The show is a beloved recent classic for a reason.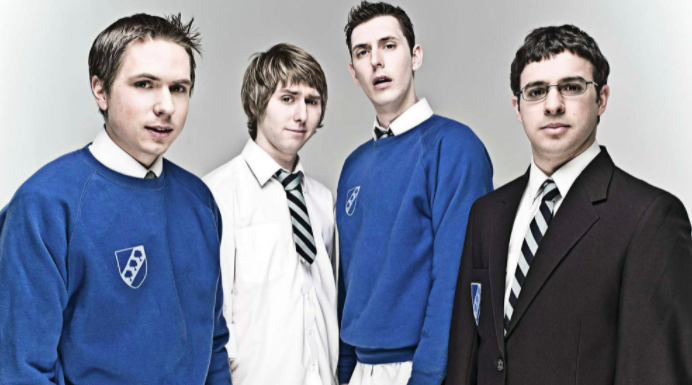 Editor's Pick: Another Local Adaption
Speaking of adaptions. We can certainly recommend the English version of Before We Die, which can be streamed on Channel 4. Smart and truly gripping. The team behind the Channel 4 project have done an incredible job on this localised adaption. Their efforts will impress even the most passionate fans of the original Swedish series.
Want to watch British TV from anywhere?
Simply install the Beebs extension
Get Beebs for Chrome